Fresh Content in Experience
Discovery Education has added new content to keep curiosity alive for teachers and students. The Best of Interactives Channel, Phenomenal Science Channel, STEMonstrations, and Young Scientist Lab Activities all spark curiosity and engage students in science including interactives, demonstrations, teacher resources, and videos.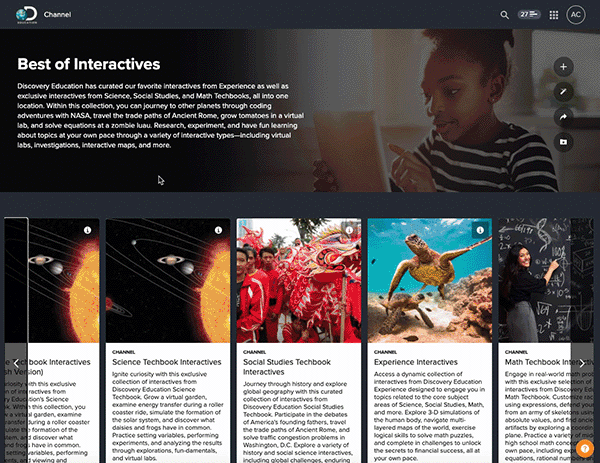 STEM Careers Channel
Powered by the STEM Careers Coalition, the newly refreshed STEM Careers Channel curates all of Discovery Education's STEM careers content in one location. Students will seek solutions to real-world problems, enhance technological innovations, and communicate their findings through a variety of resources including career profiles, challenges, activities, virtual field trips, and more.