In this step, you will explore Discovery Education Experience's SOS Instructional Strategies. These research-based strategies support the integration of Discovery Education's digital curriculum resources in meaningful, effective, and practical ways.
---
Inspire your educators to integrate digital media into their curriculum in new and creative ways through access to Discovery Education's most popular professional learning resource, SOS Instructional Strategies.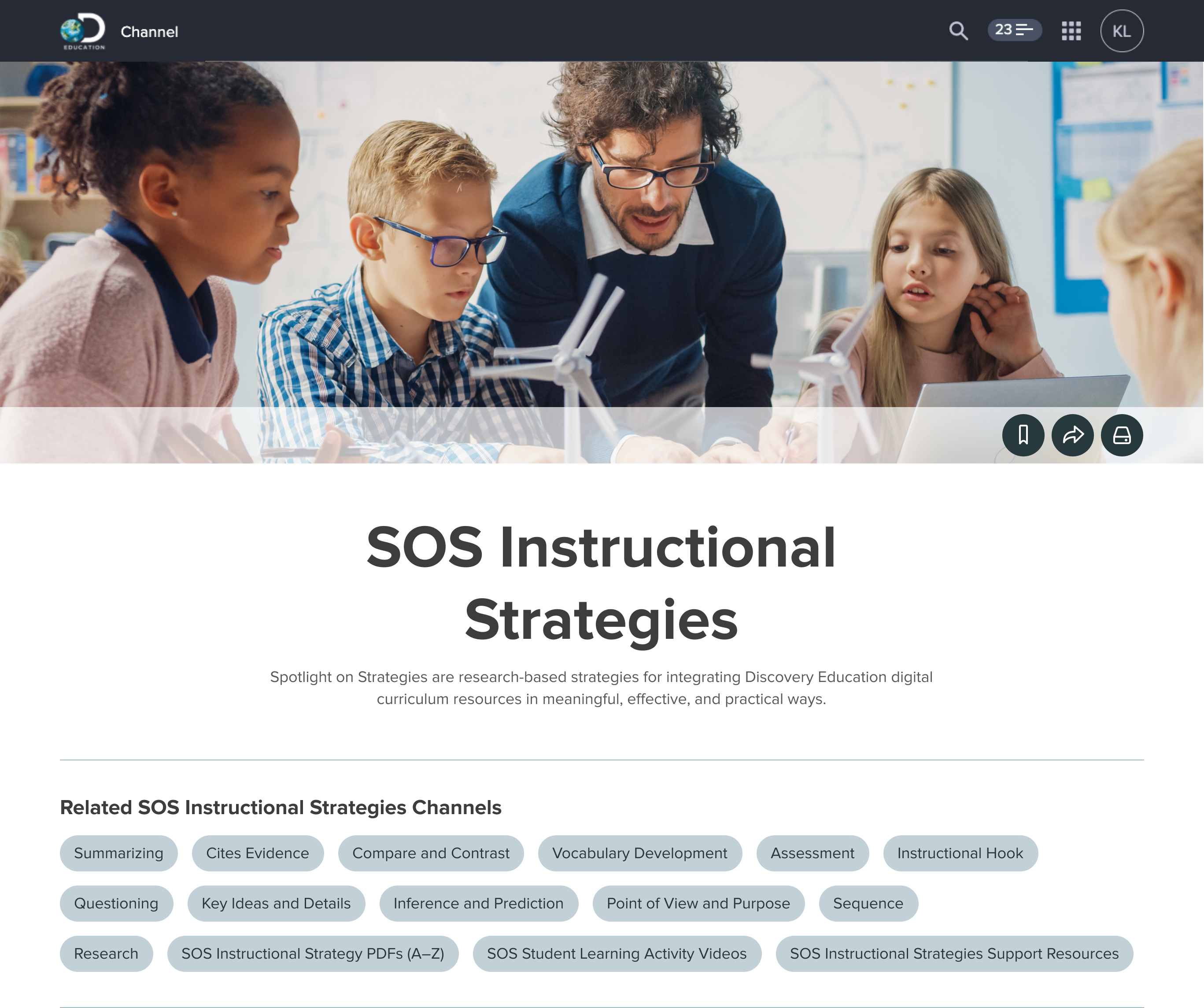 These strategies provide simple, step-by-step instructions to engage students with digital media while teaching skills such as summarizing, comparing and contrasting, inferencing, citing evidence, and questioning. All of our strategies have a teacher-facing video and PDF to support planning and implementation. In addition, many of our strategies have a graphic organizer as well as a student-facing video. Explore these resources for our favorite strategies, Three Truths and One Lie:
In addition to being instructional strategies for students, they are also effective during professional development. Here are the most popular ways to model SOS Instructional Strategies into adult learning:
Select an instructional theme of the month using

our

SOS Top Ten Series (Canadian Subscribers) and distribute a different strategy each week through email. We recommend beginning with:
Use SOS Instructional Strategies for Professional Learning (Canadian Subscribers)to encourage educators to break the ice, summarize key ideas, reflect, and think differently when learning with digital media.

Have participants share favorite strategies and success stories at formal and informal meetings, including new teacher induction meetings, staff meetings, and professional development sessions.
---
✅ Complete this Step: Access the Instructional Strategy Channel (Canadian Subscribers) accessible from your Discovery Education navigation to familiarize yourself with the resource.