Subscribing to Centers
Have you noticed the new English Language Learner Center in Discovery Education Experience? Teachers can now subscribe to this center by pressing the + as you can with all of our channels, which will add it to your My DE homepage under the My Channels section.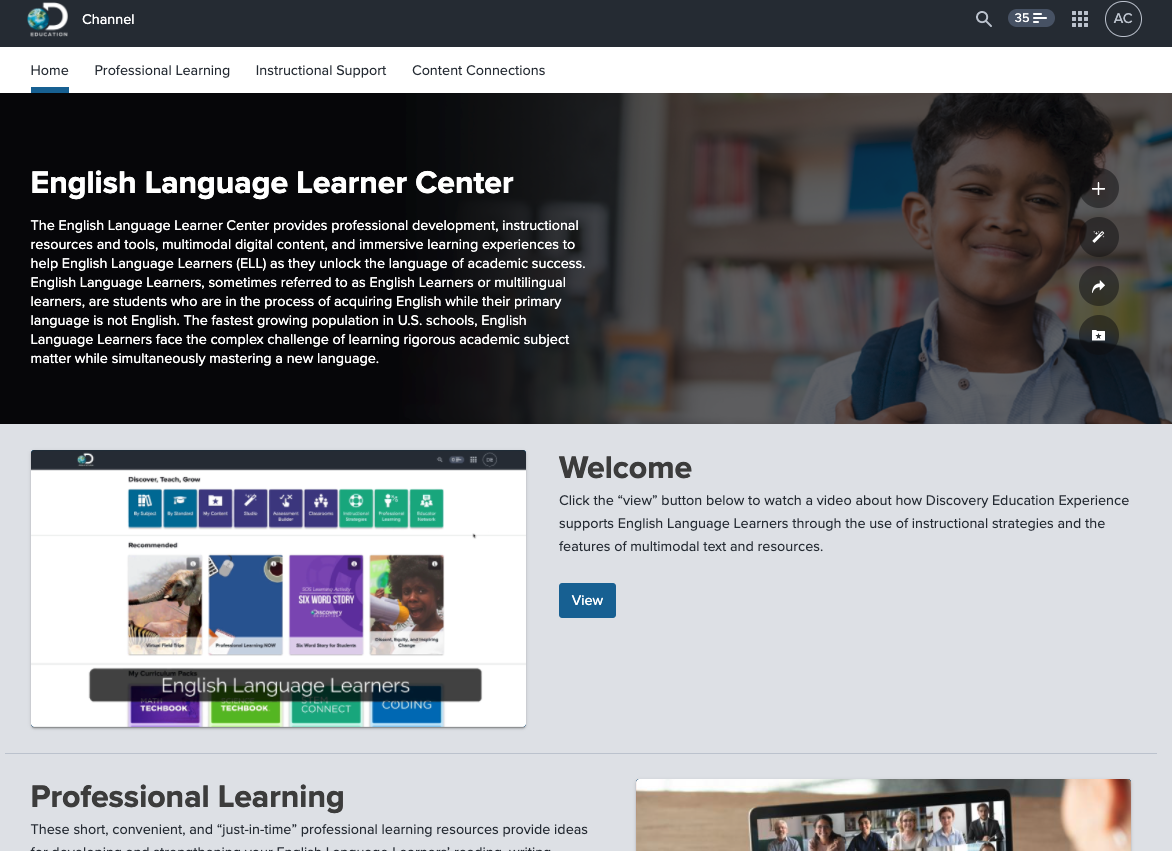 Multi-Language Closed Captions
For some of our most popular videos, we've added closed captioning support for multiple languages to better support various language needs and create a more equitable experience accessing content.
Improv
ed Search Results
We've heard you loud and clear! Last year, you were experiencing some unexpected search results based on your keywords. We did some digging to find the root of this problem. Your exact matching should be improved whether searching by a particular title or subject. Thanks for the feedback and keep it coming!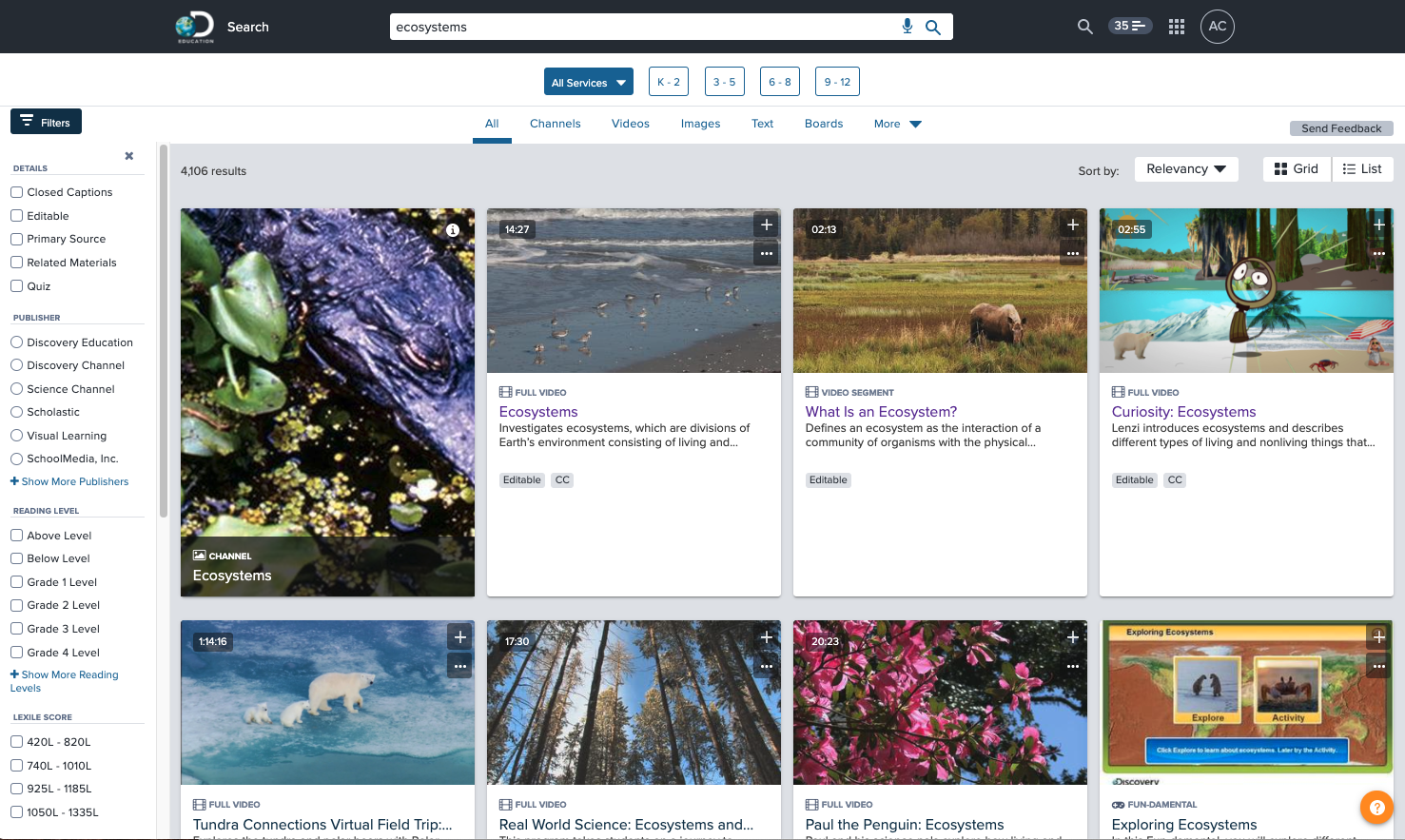 Embedding Videos in your Learning Management System
Did you know if you are logged into Discovery Education, you can embed videos in your school's LMS and watch a video from there? In December 2020, we enabled the ability to play videos and we've updated your view to now include the video's title, length, and type.