Discovery Education has added new content to keep curiosity alive for teachers and students. April's content additions include new videos, channels, reading passages, activities, and instructional lesson activities all related to the earth, the sea, and the sky.
51 Ways to Earth Day
Earth Day takes place around the world on Thursday, April 22. Explore this collection of 51 engaging resources for students, educators, and families and learn how to make a meaningful difference for our planet. 51 Ways to Earth Day includes live events, videos, challenges, Virtual Field Trips, and fun family activities from Discovery Education's robust collection of Earth Day content, and features many of our trusted partners. Every action—big or small—helps to make a difference.
New Channel Highlight: Fishtronaut
Exclusive to our Full Discovery Education partners, the new Fishtronaut channel features an animated adventure series focusing on science and STEM topics for young learners. Each episode follows secret agent Fishtronaut and his friends Marina and Zeek as they explore the mysteries of the world at Smiling Trees Park. The channel and all episodes are available in English and Spanish.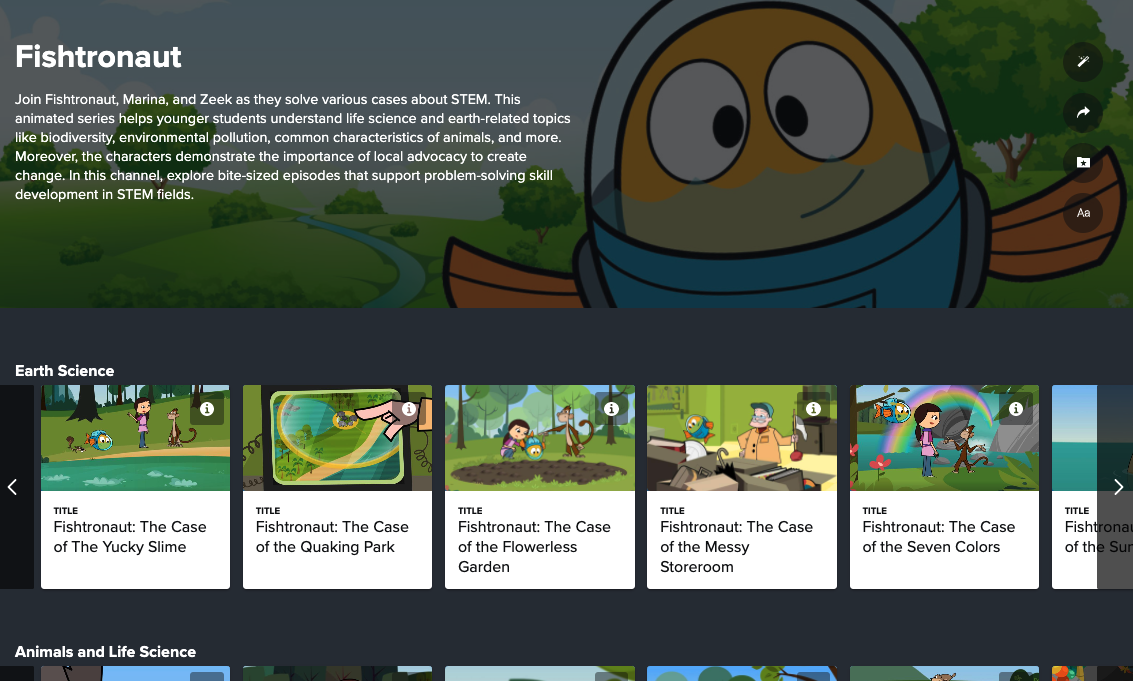 New Channel Highlight: Science News for Students
Stay up-to-date with noteworthy STEM developments, innovations, and research from experts in the field. Exclusive to our Full Discovery Education partners, Science News for Students presents a diverse collection of reading passages designed for middle and high school audiences. Topics cover significant advances in earth and space science, health and medicine, physics, technology, computer science, psychology, biology, and more.