Save resources to your QuickList to get quick access to resources for next-day teaching or for lesson planning.
---
QuickList helps you curate resources as you sort search results to compare or review later. With QuickList, you can save resources to a list that is accessible from any page. When you add resources to QuickList, they remain until you remove them.
To view your QuickList, select the QuickList icon

in the upper right corner.
To add a video, song, image, exploration, or any other resource to your QuickList, select Add to QuickList.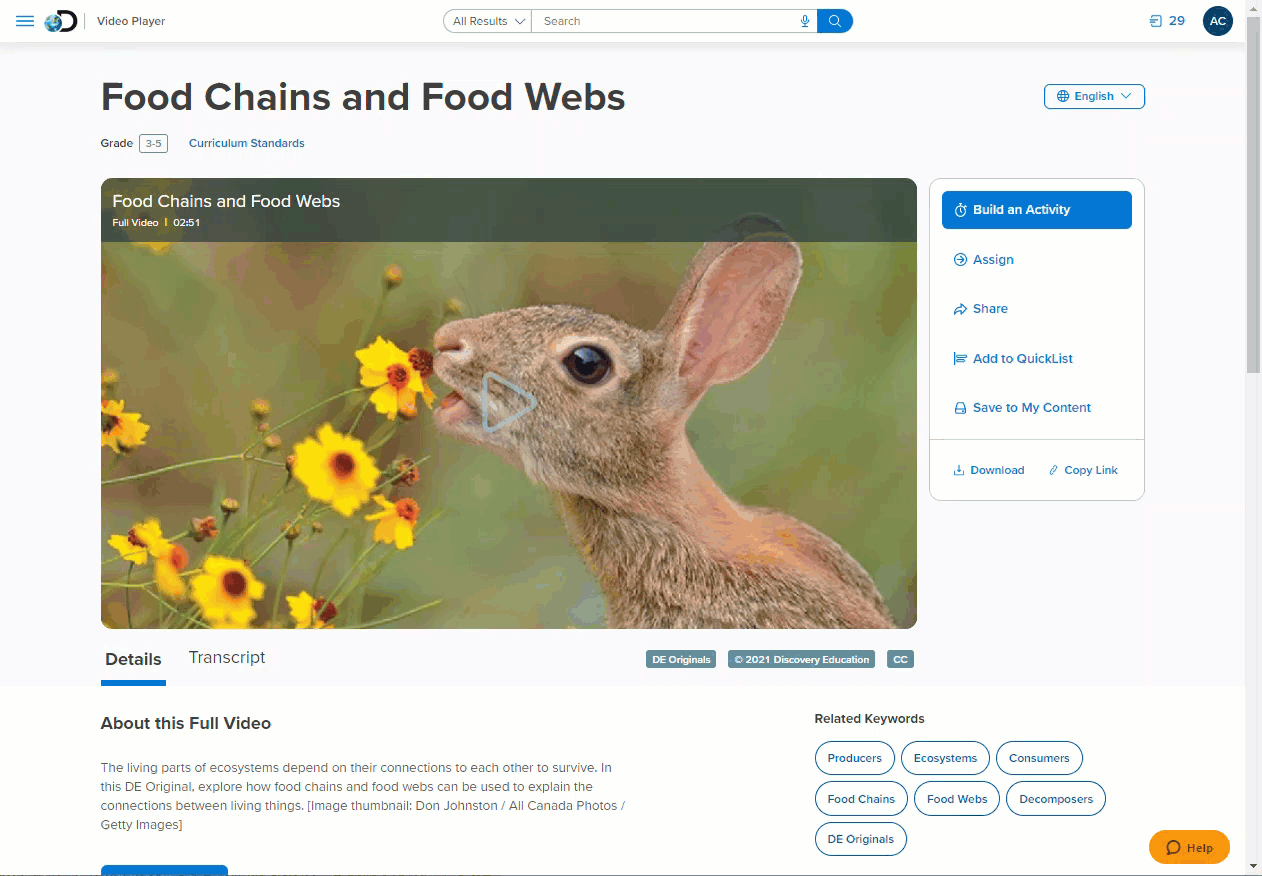 More QuickList actions
Actions applied to all resources
Select the three horizontal dots to add all items to My Content or remove all items from your QuickList.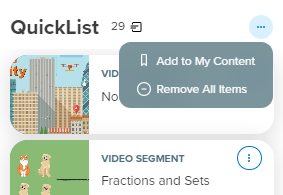 Actions applied to one resource
Select the More Actions icon to Remove from QuickList, Create with Studio, Assign, Share, or Save to My Content.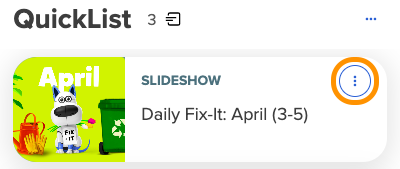 You can drag and drop items in your QuickList to re-order them.