STEM Connect blends dynamic digital content with ready-to-use lessons to enhance core curriculum and cultivate valuable skills that prepare students for the future. Content integrates across disciplines and provides all the necessary resources to introduce students to real-world challenges and imaginative design thinking.
---
Step 1: Log In & Access STEM Connect
Navigate to discoveryeducation.com, discoveryeducation.ca (Canada), or your custom URL. Enter your username and password and Sign in. Not sure how to log in? Use the Search My School feature to log in.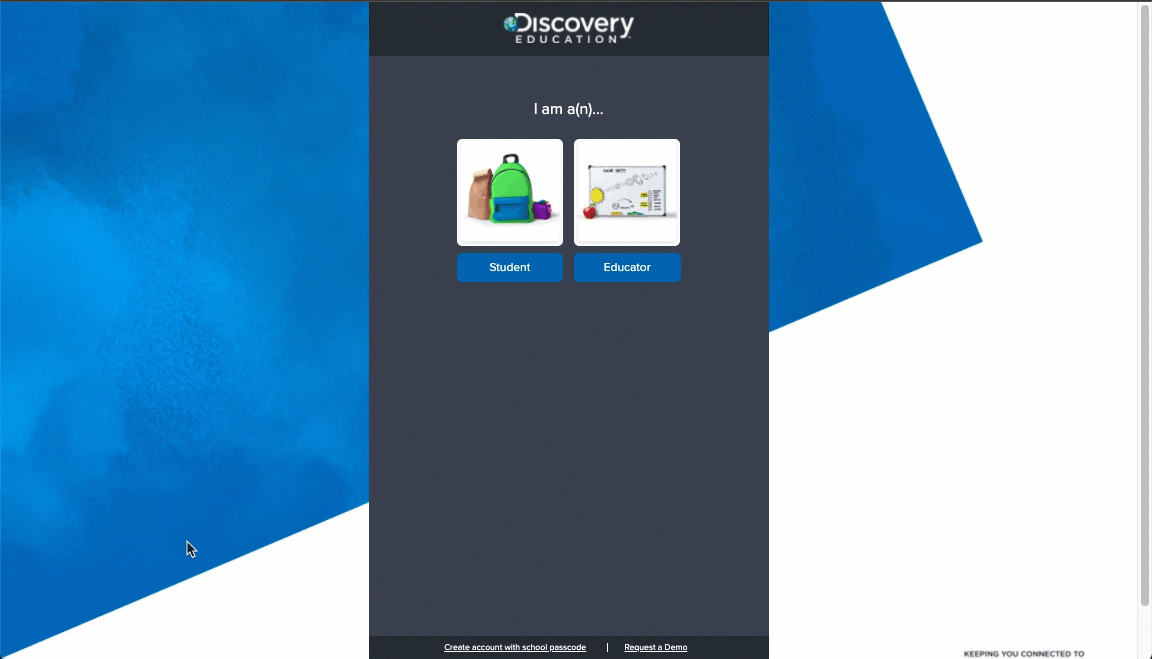 Select STEM Connect from the My Resources section of your My DE homepage at the bottom.
---
Step 2: Access Assignments
Alternatively, teachers can assign specific lessons or resources from STEM Connect. These will appear at the top of the student's homepage. Click on any of these assignments to go directly to that page or resource.
---
Step 3: Navigate a Course
STEM Connect opens to the last grade band you accessed. If necessary, they can change the grade band from the dropdown at the top.

Each grade band includes 8 units which correspond with the UN Sustainable Development Goals and Grand Engineering Challenges:
Communities
Energy
Water
Exploration and Discovery
Food
Learning
Digital Citizenship
Health
---
Step 4: Navigate a STEM Connect Unit
Students can navigate to a unit by clicking GO on the unit tile.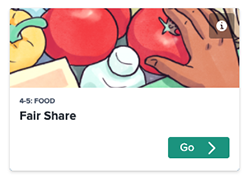 STEM Connect requires students to use design thinking and the engineering design process to create, prototype, test, refine, and present solutions. The instructional design that supports STEM Connect is organized in three phases: Challenge, Design, and Solve.

Below the lessons, you will find content connections and STEM Careers found within the lessons. You can view these separately through those tiles or interact with them in the lessons.
---
Step 5: Explore STEM Connect Lessons
If you access a lesson through an assignment (Step 2), it will automatically place you into the lesson. Otherwise, click on one of the lesson tiles to open the lesson.
Lessons appear in a slideshow format. You can click the Next and Previous buttons to move back and forth through the lesson.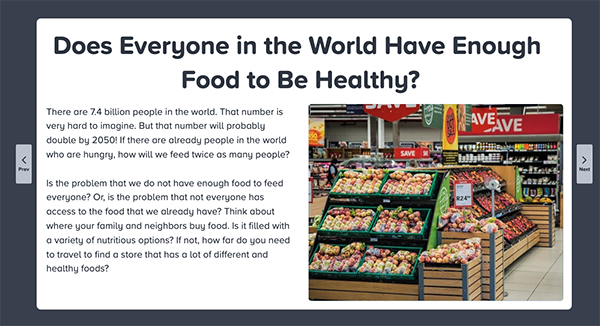 On the right side of any STEM Connect lesson, you will find an immersive reader icon. This will allow you to use the text to speech feature, translate the text, modify the color, style, or size of the text, or use the line focus or grammar tools while learning. Learn more about Immersive Reader.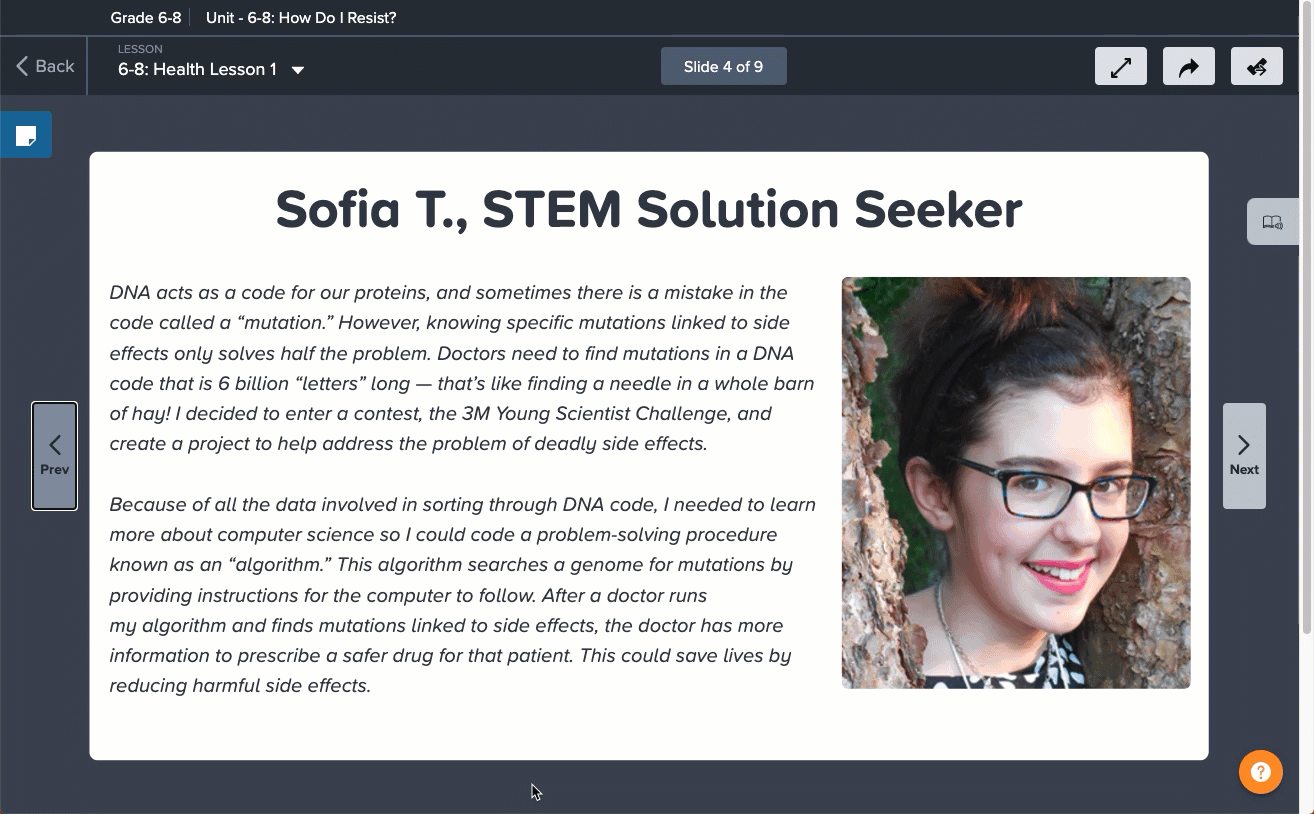 You will also find STEM Solution Seeker stories. These can be viewed on the slides. Or, click the blue button to open the story in a PDF form where you can print it or use the embedded tools such as read aloud, page mask, or page ruler.
Throughout the slides, you will also come across activities. These may be videos, interactives, content connections, or hands-on activities. Click on the activity to open it. Videos will play right in the slide, everything else will open in a separate window.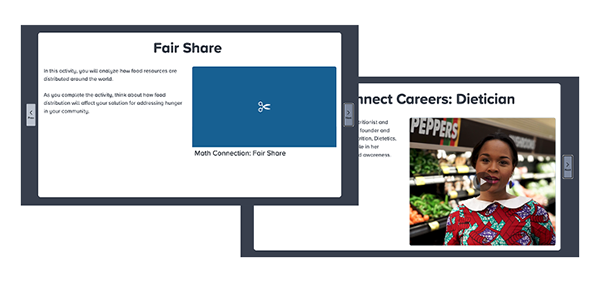 You may also come across vocabulary terms. Click on the word to open the STEM Connect Glossary. Here, you can find an animation, detailed definition, and at times, a video and/or image to help you better understand the word.