Discovery Education Science Techbook Core Interactive Text blends text and media for students of different abilities and learning styles.
---
Core Interactive Text
With Core Interactive Text, Science Techbook text can be read aloud, highlighted, or annotated with sticky notes. Select any text and a reader tool will appear.

Select Speak Text to have the text read aloud.

To adjust speed, volume, or to have words highlighted as they are spoken, open Settings.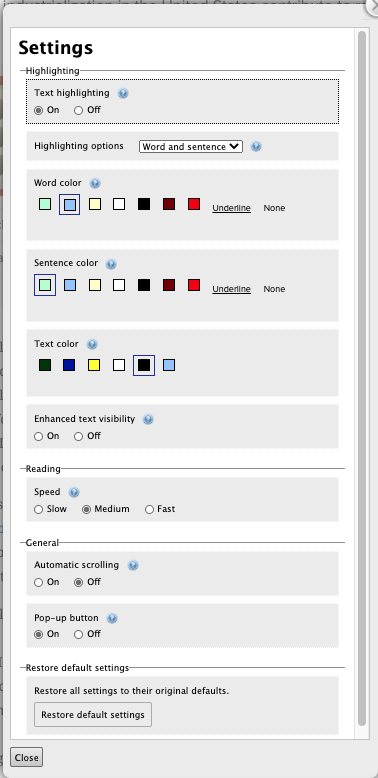 Select the text and then choose Highlight to highlight words or phrases in selected colors. Choose Take Notes to highlight the words and create open-text notes about the words or phrases. Highlights and Notes are specific to each user and will only clear if deleted. To view notes associated with highlighted text, select the highlighted text and choose View Notes, or choose Notebook from the toolbar to see notes organized by concept, unit, and course.