With Career Connect, schools have the opportunity to learn with and from industry professionals that represent multiple organizations around the globe. Educators, learn more with the Educator How-To Video: Career Connect. 
---
Step 1: Select Career Connect from your Discovery Education homepage
For educators, access Career Connect from your Discovery Education homepage under Curriculum Packs. You can also access Career Connect from the Global Navigation menu in the top left from any page.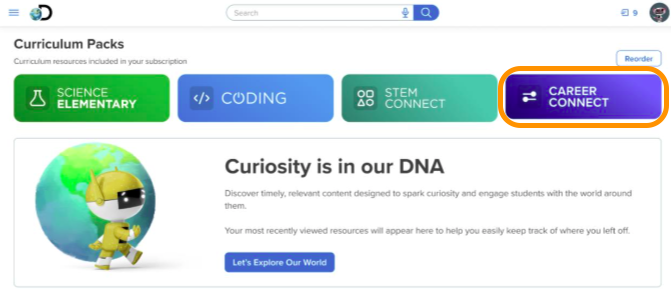 Don't see it? Reach out to your district admin to learn more. 
Step 2: Complete your profile
Confirm the profile information that synced from your Discovery Education profile, add a profile photo, and select Save.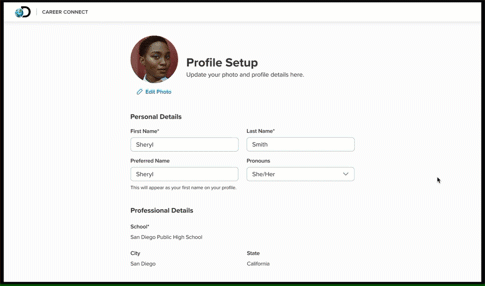 Step 3: Explore your Dashboard
Once you save your profile, your Dashboard opens. This is where you can create new requests, view recommended Connectors, browse organization content, and more.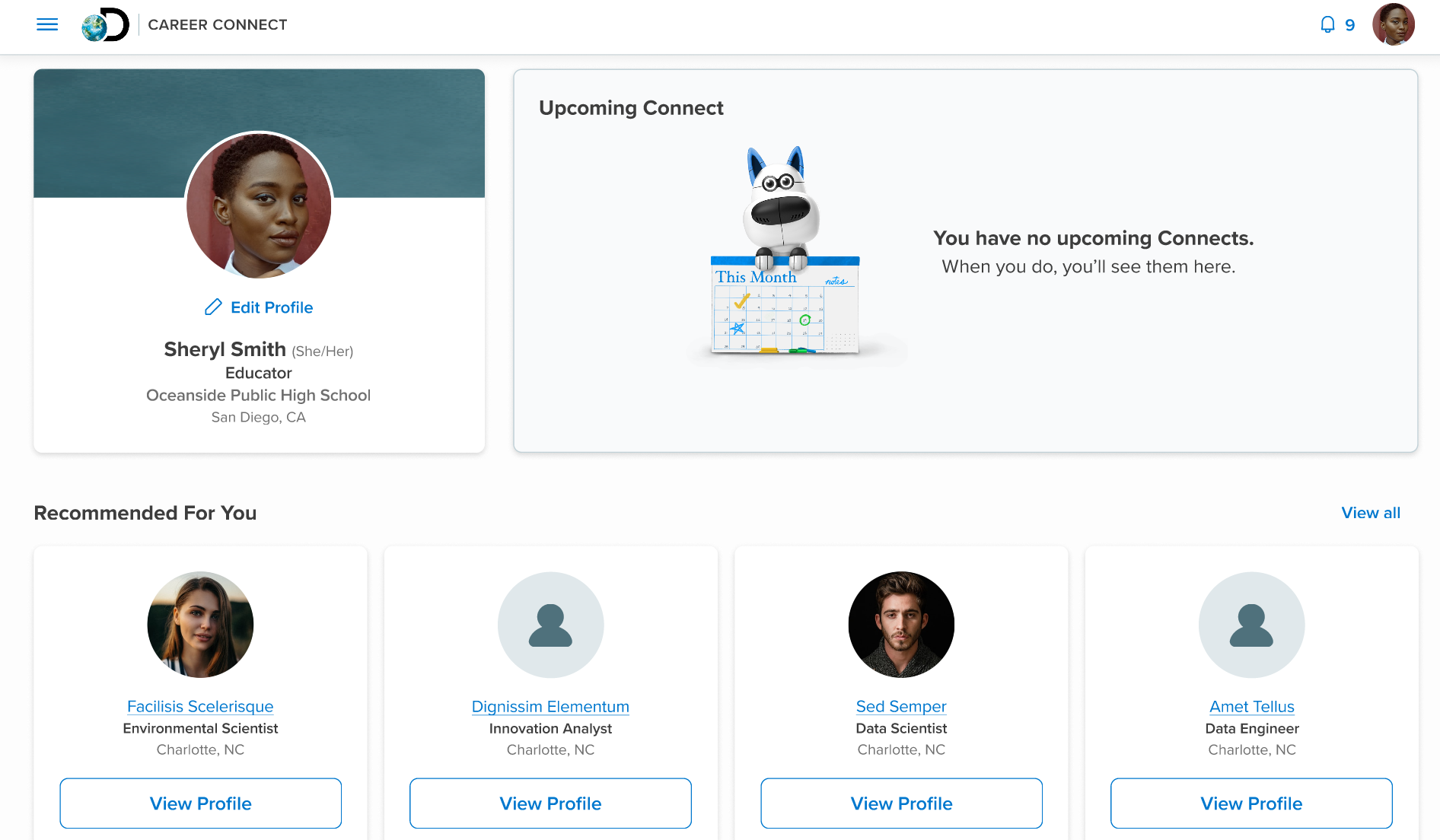 Step 4: Create a New Request
Once your profile is set up, you can create a new request. Select Create a New Request from the top right of your Dashboard and fill out your request details.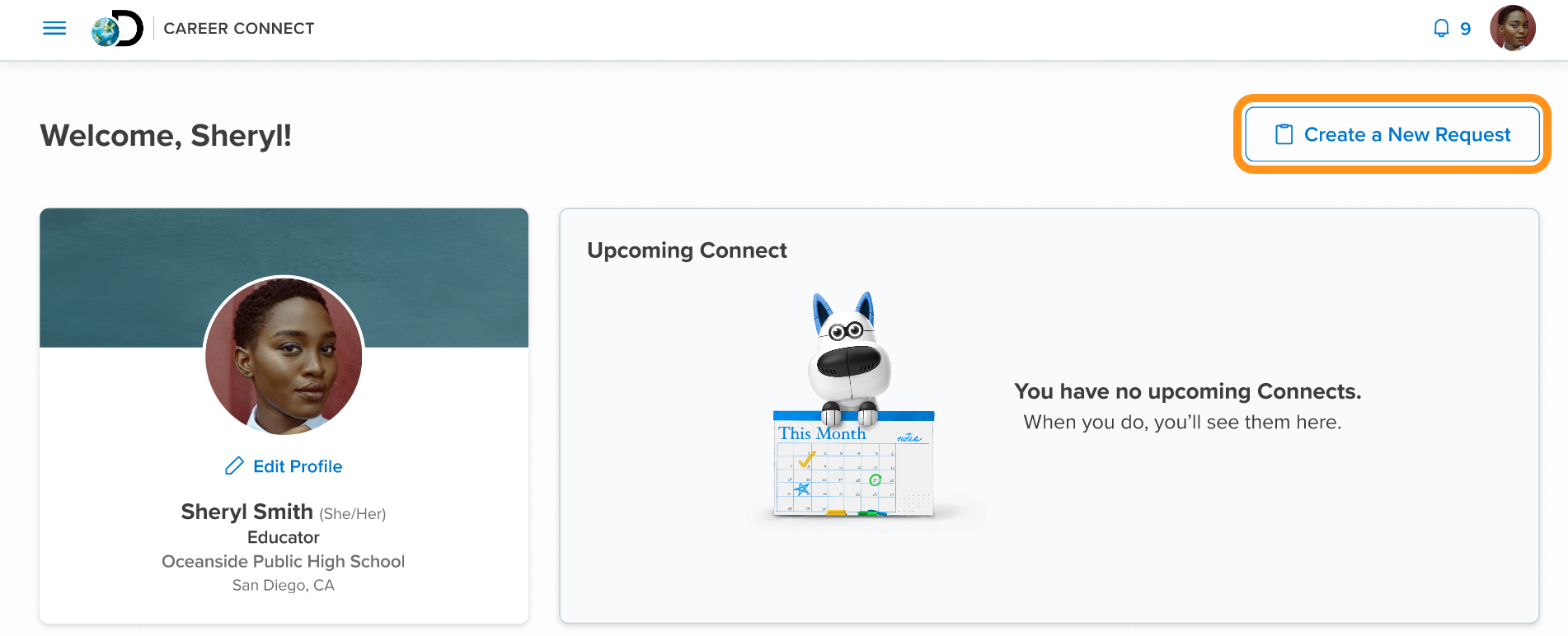 From the request details page, choose between two types of requests: Share my Career or Custom Request.
Share my Career is a general format that enables Connectors to talk about their interests, skills, and career path. Connectors can provide insight to students about how they've translated their interests as young students into their careers today.
Custom Request is a highly customizable format that lets you work with your Connector to determine topics of interest. Here, industry professionals can provide real-world applications to a concept you are teaching in your classroom. In this case, message your Connector and work together on a format that works for your classroom.
Fill out the day and time for the visit to occur and select the subject areas for the Connector to talk about; include any suggested topics, agenda, or specific requests for the Connector. In Description or Upload Resources, add any classroom rules or etiquette that the Connector needs to review prior to the visit. If your district requires certain video conferencing tools (eg. Zoom, Microsoft Teams, etc.), you can include invite links here. 
Step 5 Submit your request
Once you submit your request, you match with Connectors who have selected the same subject areas and are available at your selected time. 
Connectors are able to view your request and apply if they think they are a good fit. You can also Direct Request Connectors who you think are a good fit.
When a Connector is approved, all applicants are notified and you can message with the Connector. Note that requests can be edited at any point prior to the scheduled request time. All request details can be edited other than selected subject areas.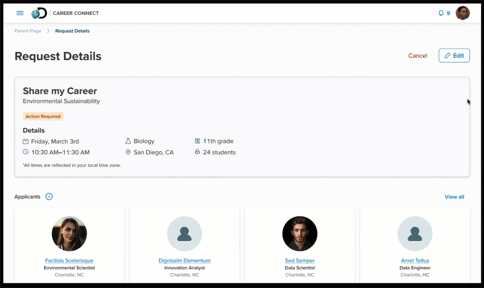 Step 6: Message
When you match with a Connector, your request becomes a Connect. You can now message with the Connector to ask and answer any questions prior to the scheduled visit. You can access Messages in the sidebar navigation.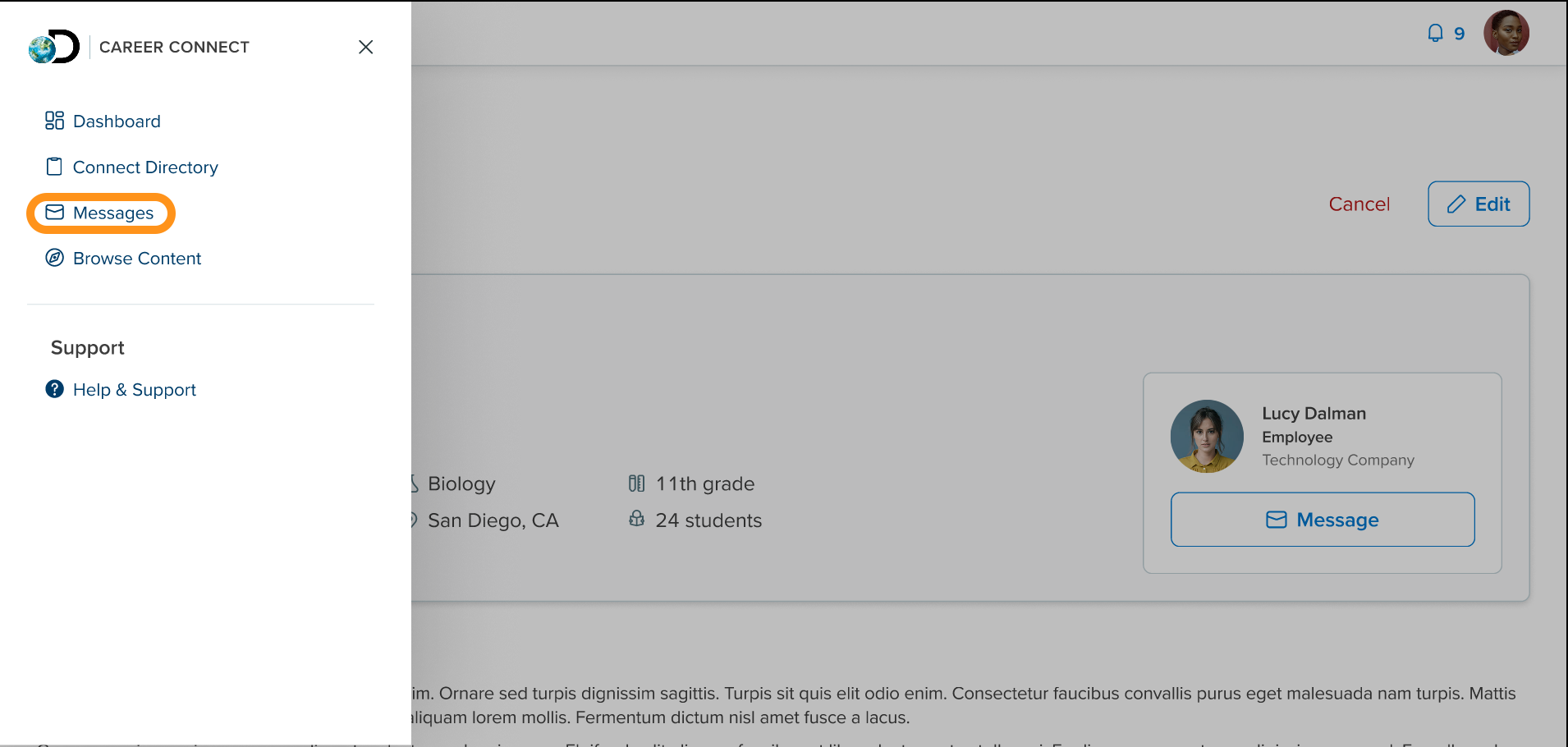 Step 7: Connect
The time has come for your virtual Career Connect visit! On your Dashboard, a Join Call button appears in your Upcoming Connect 15 minutes before the scheduled start time.
When you're ready, select Join Call and begin your virtual visit. It's important to Allow Camera and Microphone Access in your browser to ensure a seamless visit. You can message Connectors during the call and view request details. You can also share screen and expand your view. If a Connector can't hear you, make sure you're not muted.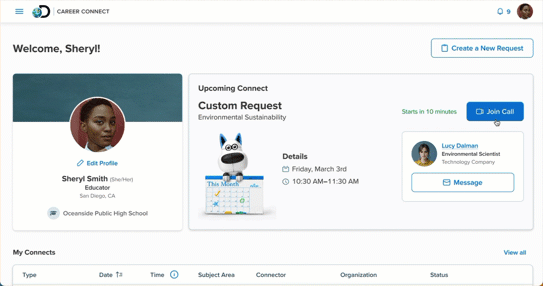 Step 8: Share your feedback
Career Connect is the first of its kind and you're testing out an exciting new experience. We'd love to hear your feedback on how your virtual visit went, if there were any technical issues, or if you have suggestions on how to improve the platform. Your feedback is immensely valuable to us and we're always focused on improving the educator experience.