Featuring resources selected and curated by Discovery Education's curriculum experts, Channels offer video segments, images, articles, songs, and more on many of Discovery Education's most-searched topics.
---
Channels
Channels include curated resources from Discovery Education curriculum experts differentiated by grade levels. Resources include video segments, images, songs, text, events, and more, depending on the topic.
Many channels include Studio boards and resources to hook your students in their learning and many ideas to kickstart planning of engaging learning experiences in and out of the classroom.
Some channels have different language versions as well.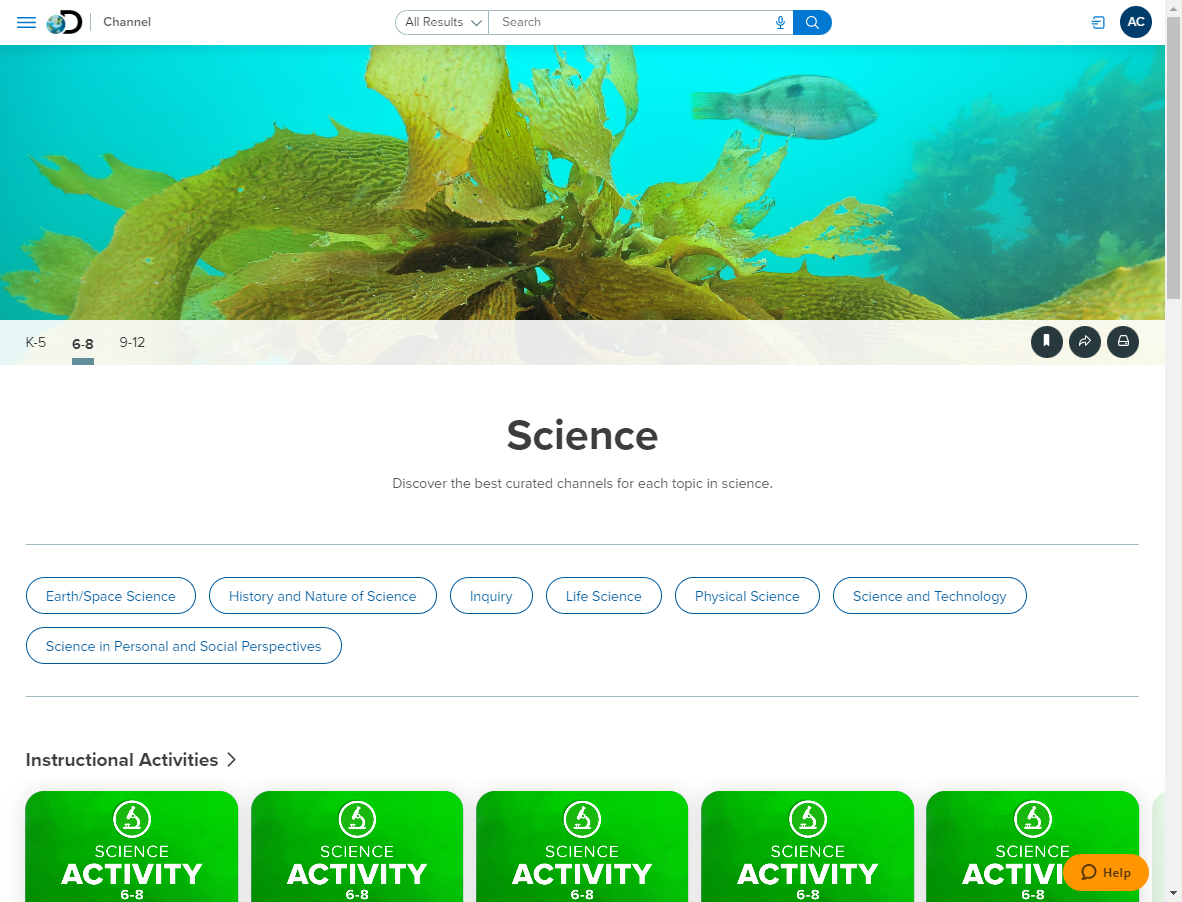 ---
Search for Channels
Channels are featured in the search results when a topic that has a Channel is entered into keyword search.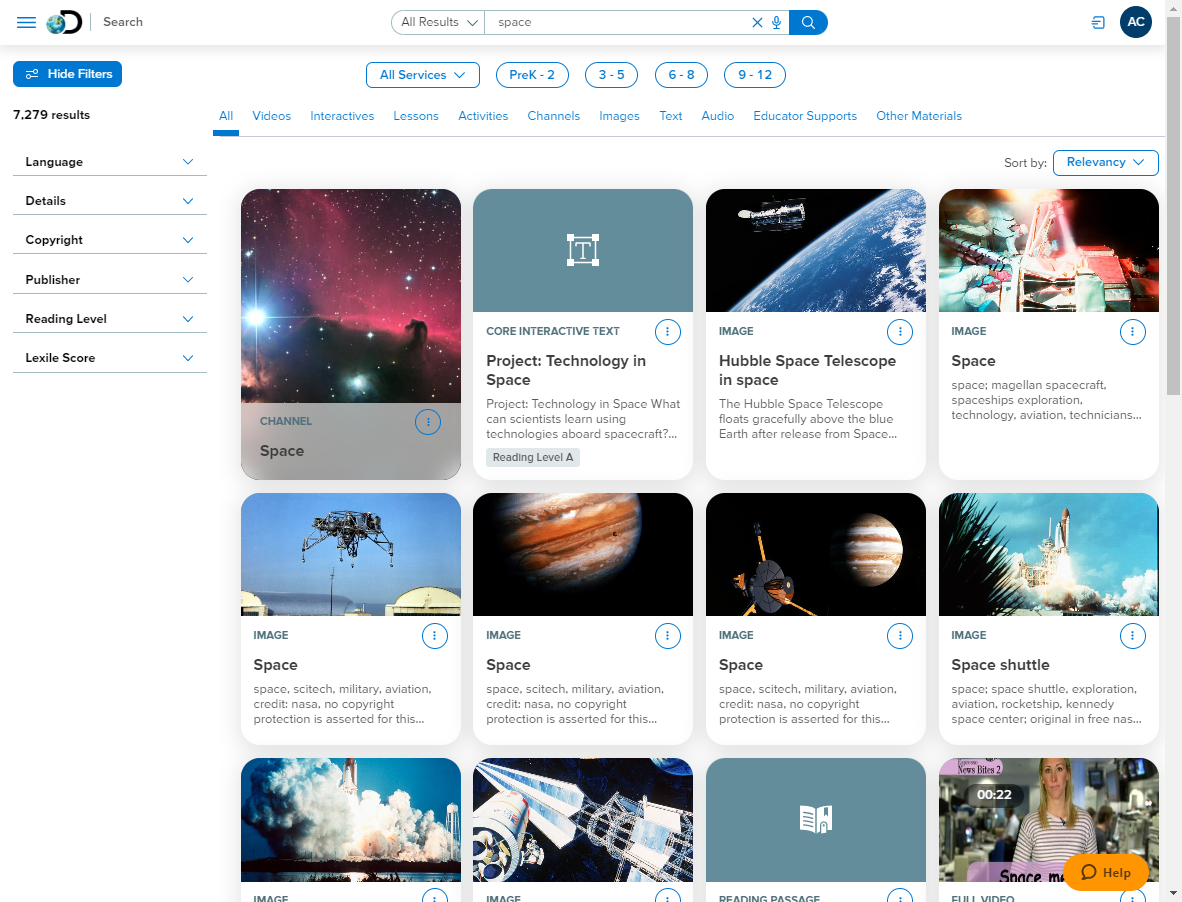 ---
Subscribed Channels
Subscribing to a Channel adds it to your My DE page, where you can arrange and organize the Channels by dragging and dropping. To unsubscribe from a Channel and remove it from your My DE page, select the button on the Channel and choose unsubscribe.