If you log in via Google SSO and your district uses Google User Provisioning to sync users, teachers will now be able to import classes from your Google Classrooms account right into Discovery Education. Say goodbye to the days of manually creating classes, we integrated with Google Classrooms to pull your classes and students into our platform. Just select the classes you want to import and we'll take care of the rest.
In Discovery Education, click on Classrooms on your My DE homepage or the left navigation menu.
Click on the Import from Google Classroom button in the top right of your All Classrooms page.

Select the Google Classrooms account that you'd like to import your classes from. This should be the same account you use Google SSO to sign in with, likely a professional district email.

Choose the Discovery Education school you'd like to import into. If you only teach at one school, just click Import Classes to move forward.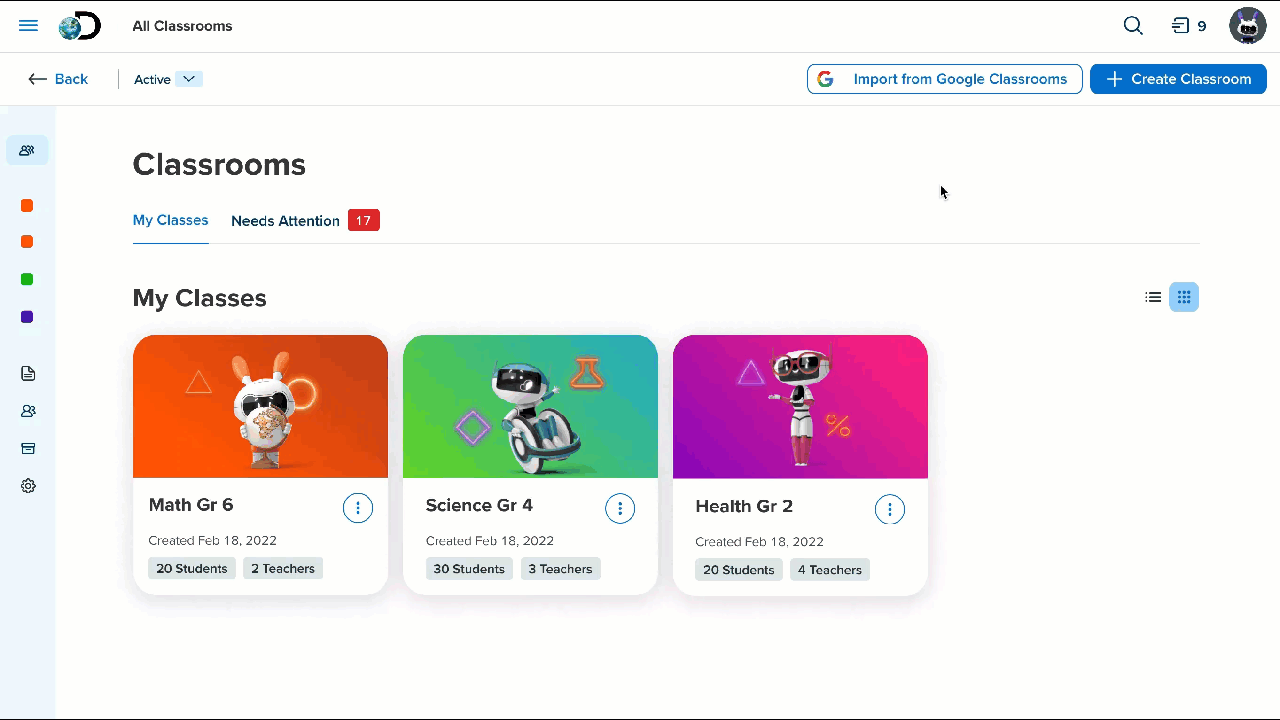 Now you'll see all the classes we found in your Google Classrooms account. Choose the ones you'd like us to import into Discovery Education. We made it easy to see how many students are part of each class, too.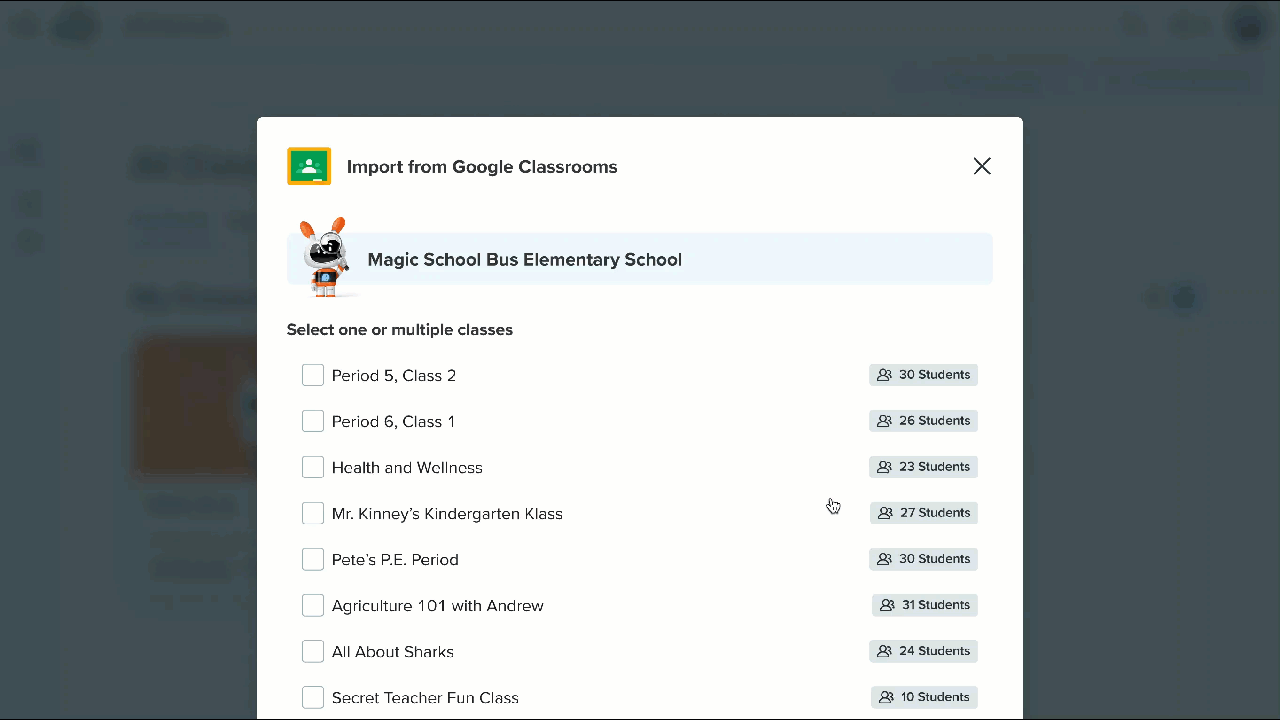 We'll start rostering your classes with the students with Discovery Education accounts, matched based on their emails. If there are any remaining students we couldn't find an account for, we'll let you know so you can search for them in DE and add them yourself. If they don't have a Discovery Education account, you can create accounts for them in the Manage Classroom page.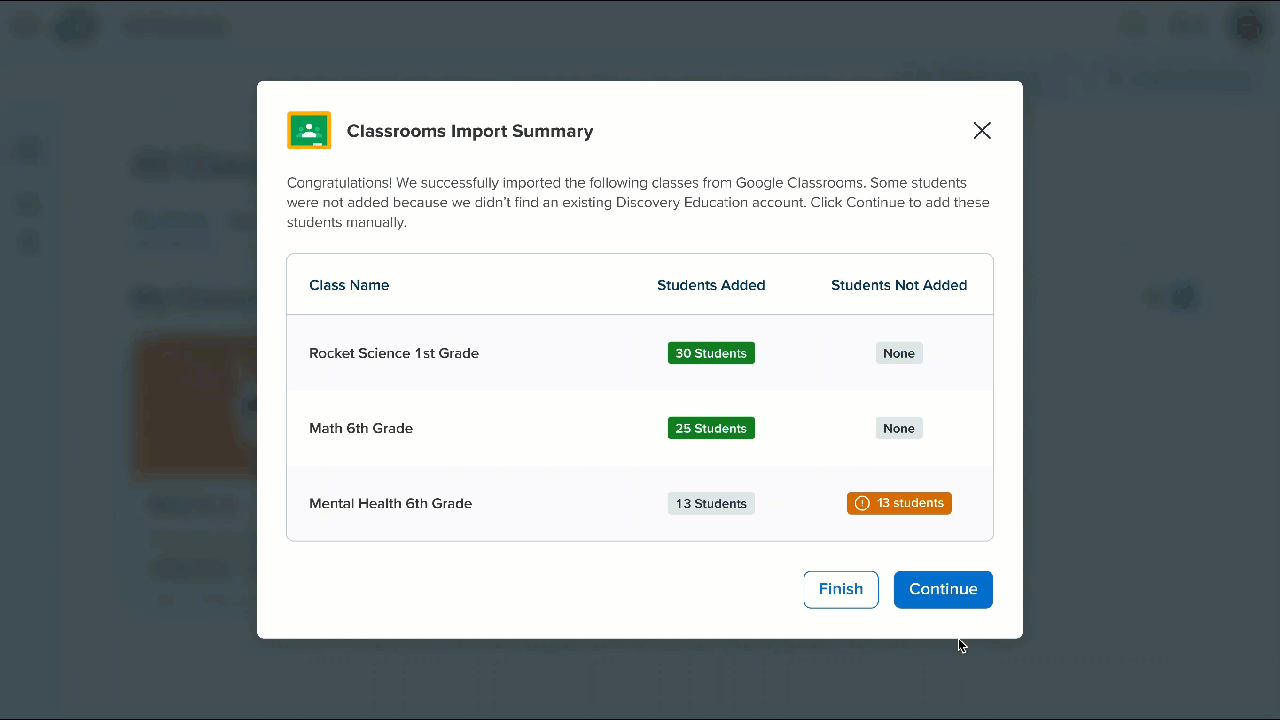 The "Import from Google Classrooms" feature can be used as often as needed to sync any new classes from Google Classroom to Discovery Education. The sync can also be used to update existing classes that were previously synced from Google Classroom. 
Note: Currently, this feature is only available for our Google SSO users. We're working hard to make this available to more users soon!