Images are an effective tool for learning, particularly for English Language Learners (ELLs). A picture is worth a thousand words and is understandable in any language. An image will help ELLs to make abstract ideas as concrete as possible and therefore, help clarify meaning and promote understanding.
Explore ideas for integrating images into the classroom as well as some effective strategies from our SOS Instructional Strategies collection.
Note: The links below require a Discovery Education login. Please log in in a separate tab before clicking on any links.
---
Vocabulary Development
In order to support the development of social and academic vocabulary, images are a great way to introduce vocabulary. Concept Circles is a teaching strategy used to help students analyze the relationships between content words by using a circle organizer to determine the concept of study. Students identify and discuss vocabulary and its relationship to content and then represent their analysis in the organizer. Video | PDF | Graphic Organizer
Images also help promote oral language development. Students can view images and talk about what they see in the picture and brainstrom possible titles. Stem Completion is a teaching strategy that provides a structure through which students can make connections and build on prior knowledge. Students complete teacher-provided sentence stems based on a variety of content and media. Video | PDF | Graphic Organizer
---
Background Knowledge
Another great way to engage students and activate prior knowledge is through a gallery walk. Visual Walkabout is a teaching strategy that provides students with a sneak peek of the content in an upcoming unit through the use of a series of images. Students walk around the classroom gallery of images, making connections and asking questions at each image. This strategy also allows educators to assess prior knowledge and address early misconceptions. Video | PDF | Graphic Organizer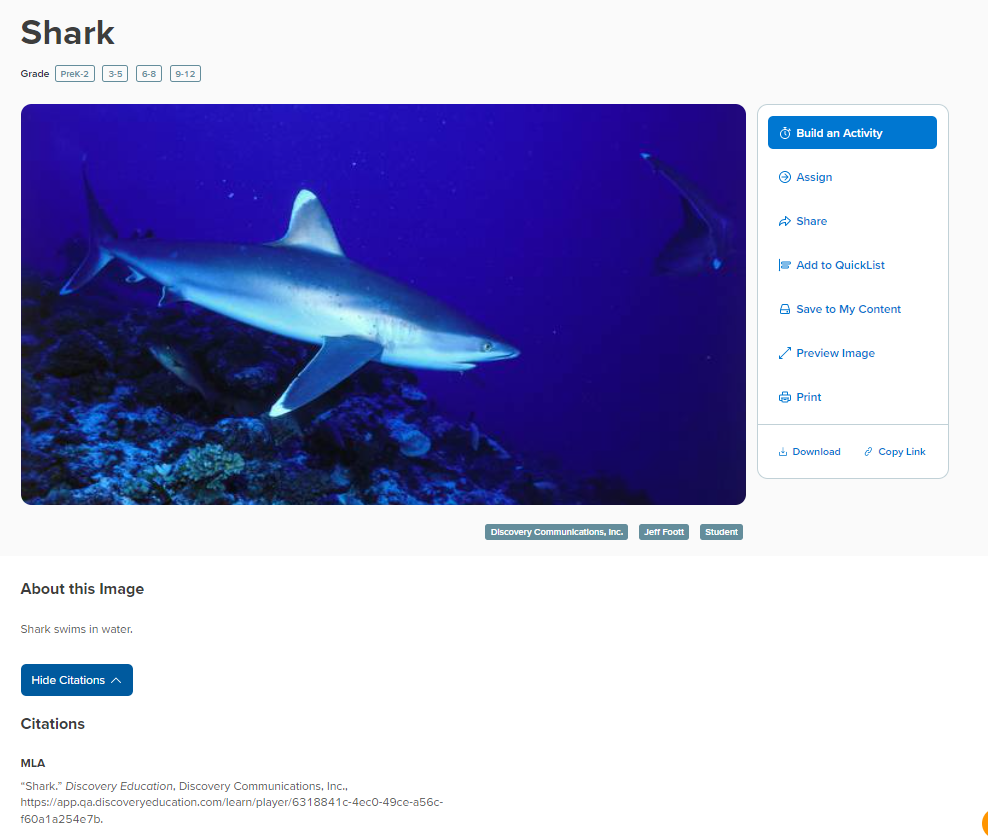 ---
Comprehension
Images help students understand key concepts by connecting visuals to the topic. Eye Spy helps students develop visual literacy through the structured and intentional close reading of an image. Video | PDF
Four to One helps students make connections, summarize, and work on grammar and writing skills. The teacher displays four images; students write one sentence about each image, then work together to use all their sentences to create one final piece. Video | PDF
Collage is a strategy that helps students make connections and predictions. When students are introduced to a new topic through a collection of images, they are challenged to make sense of how the images may relate to each other and an upcoming unit of study. Students can use images to create a picture book and discuss what the story is about. Video | PDF | Graphic Organizer
Images are also a powerful resource for students to practice their speaking skills. Students can create visual displays to demonstrate their understanding of key concepts. Yes, No, Maybe So is a strategy that encourages students to think about the words they are reading or hearing. Through a series of reading, listening, and viewing activities, students analyze whether images accurately portray the text and use evidence to support their claim. Video | PDF