Access Discovery Education Coding and easily navigate between languages, lessons, and creation tools.
---
Access Coding
Select Coding from the Curriculum Packs section of your My DE homepage. You can also access Coding from the Global Nav menu in the upper left corner.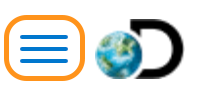 ---
Coding Home Page
Discovery Education Coding opens to a Home page that describes each of the three programming languages. Additionally, a video overview is provided for Block Coding, which can serve as an introduction to coding for many students and educators.
From the Home page educators and students can easily navigate to the lessons, free creation, and glossary for each programming language.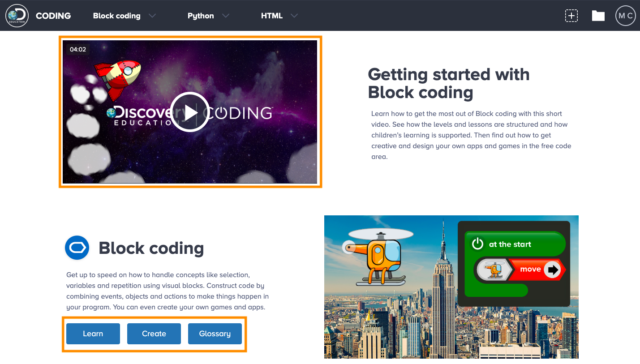 ---
Navigation Bar
The navigation bar can be used to navigate between Coding languages and tools, within a Coding language, and to return to the Coding Home page. Navigation between Coding languages and tools is outlined below.

Coding: Returns you to the Coding Home page
Programming Languages: Drop-down menus allow you to navigate to each language's Learn, Create, and Glossary.
New App: Allows you to create and free code by choosing any language
Manage Your Apps and Galleries: Search for Apps and Galleries by name, sort and filter by creation date
---
Coding Language Home Page and Navigation
Access the Learn, Create, Glossary, and Help content for each language from the Coding Home page or the drop-down menus in the navigation bar.
Navigate the scaffolded topics in Learn through a table of contents or scroll down through each lesson.
Select a Lesson to access a series of scaffolded steps that build upon each other to develop a skill.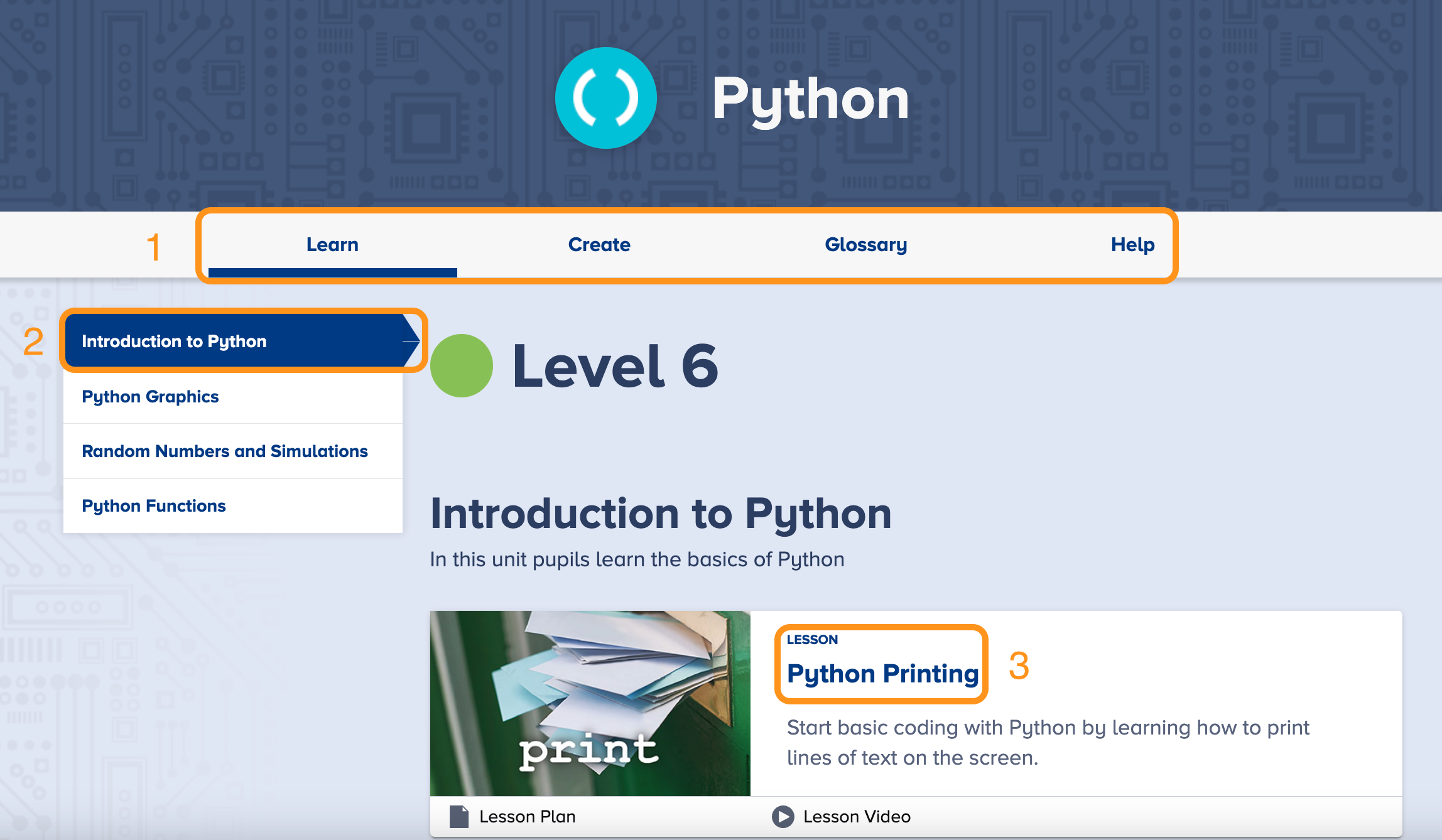 ---
Lesson Navigation
Within Learn, content begins with an Introduction. Students progress through the steps of each lesson in sequence. The navigation bar provides a dropdown menu to access all steps of a lesson.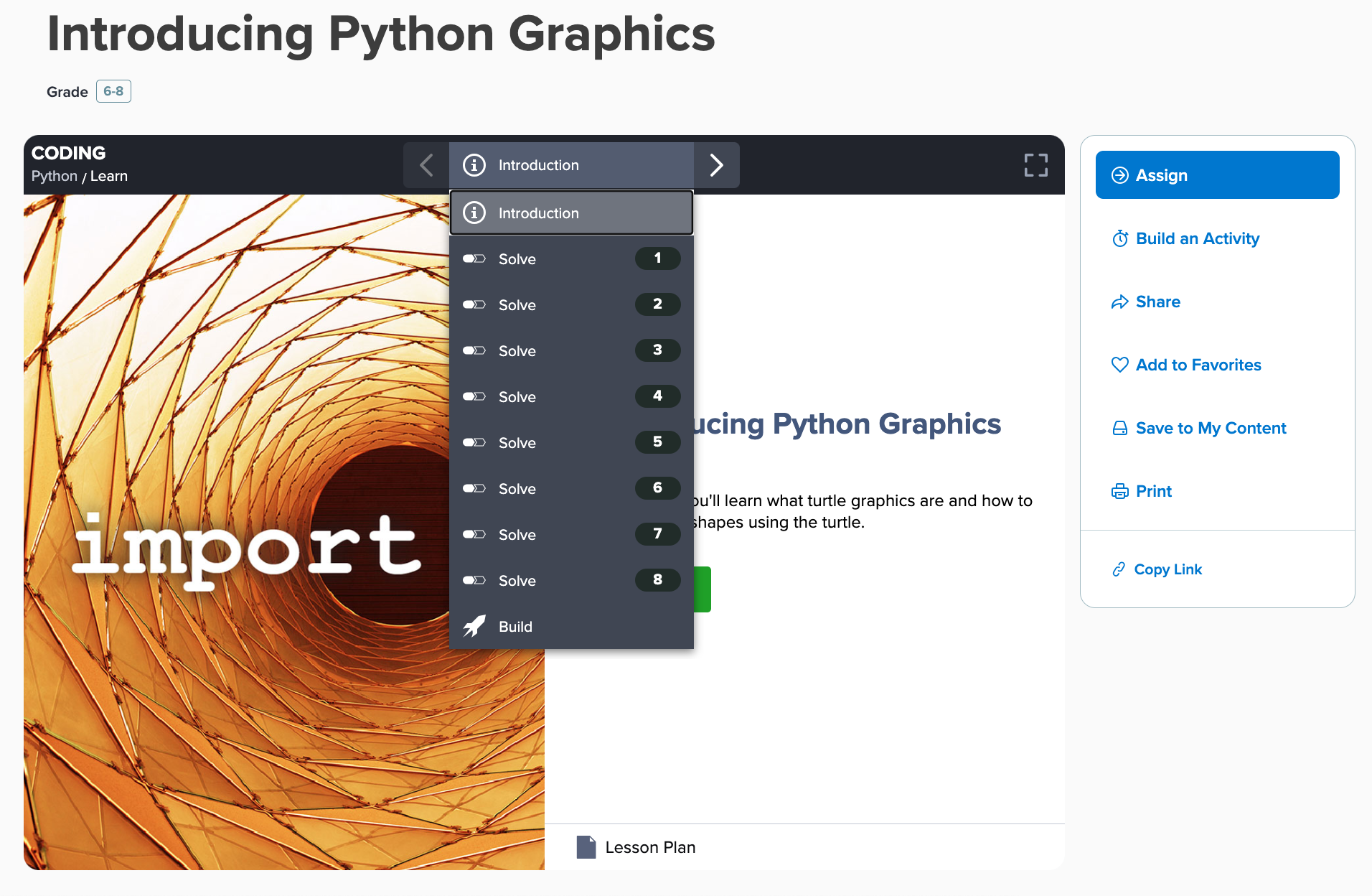 Use the Back Button on your browser to return to the Coding homepage and access other lessons.