A guide to exploring Discovery Education Social Studies Techbook in ten easy steps.
---
Step 1: Sign In
Navigate to discoveryeducation.com or your custom URL. Input your username and password and select Sign in.
---
Step 2: Select Social Studies Techbook
Select Social Studies Techbook from the Curriculum Packs section of your My DE homepage. You can also access Social Studies Techbook from any page using the menu in the upper left corner.

---
Step 3: Navigate to Your Desired Social Studies Techbook
If your school or district has access to more than one Social Studies Techbook course, select the specific course from the Course menu.

---
Step 4: Select a Unit and Chapter of Study
Select Table of Contents to review all of the available units of study and corresponding chapters for the course. Select the desired chapter to continue.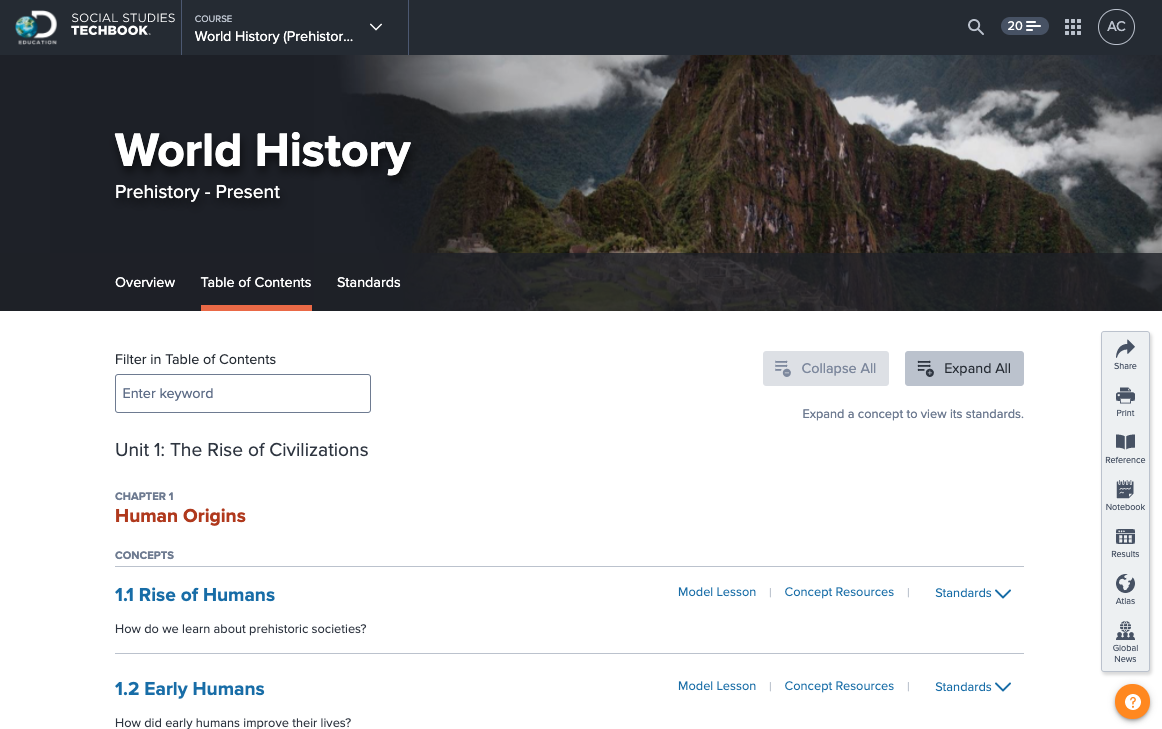 ---
Step 5: Select a Concept
Review the Essential Question and select a Chapter Concept.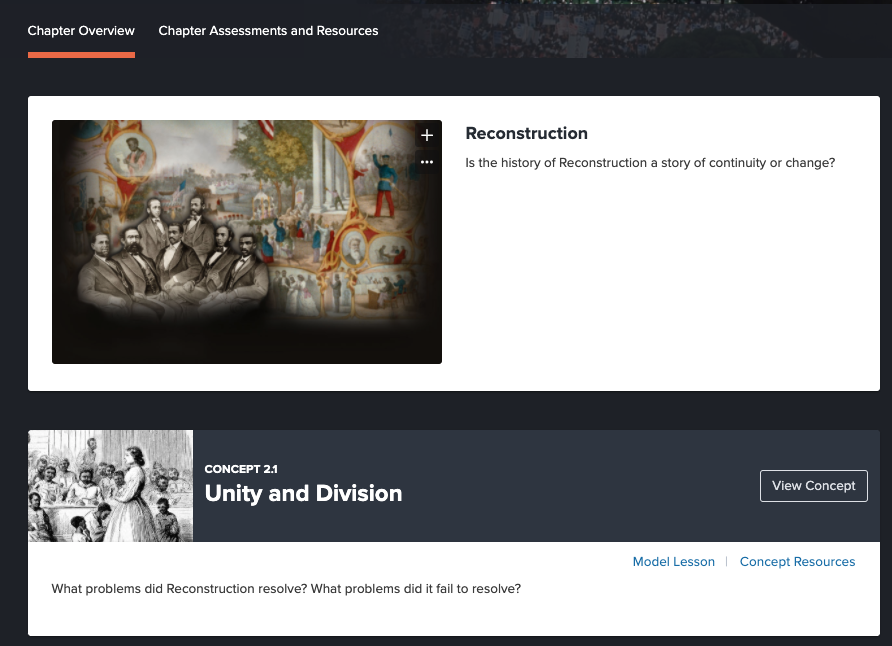 ---
Step 6: Begin to Explore
Explore provides students with Core Interactive Text. The text has multiple differentiation options, including text size, reading level, and the ability to toggle to a Spanish language version.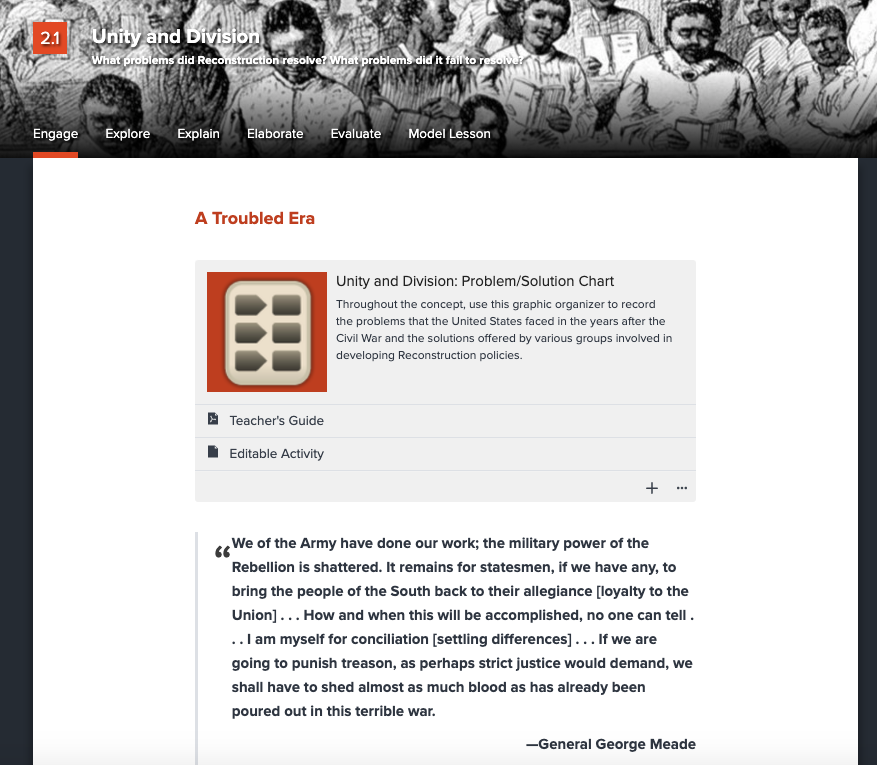 ---
Step 7: Explain
Explain provides students with opportunities to sharpen and clarify their understanding of content, including visualization activities, graphic organizers, and encyclopedia articles to help build background knowledge. Students can submit many constructed response answers online for all Social Studies Techbook courses, beginning with the Explanation activities under the Explain tab.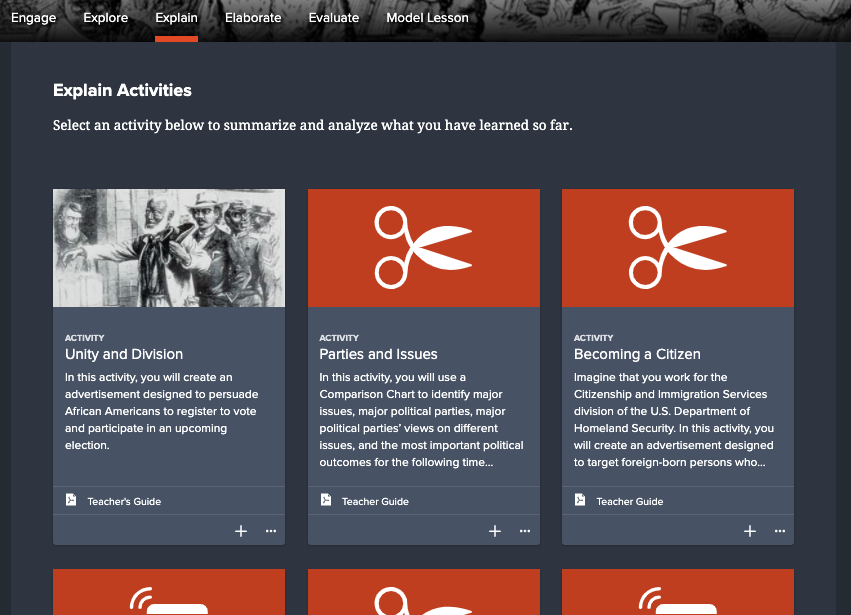 ---
Step 8: Elaborate
Elaborate provides students interactive activities including document-based investigations and current events connections. Students also have access to related primary and secondary text and multimedia sources.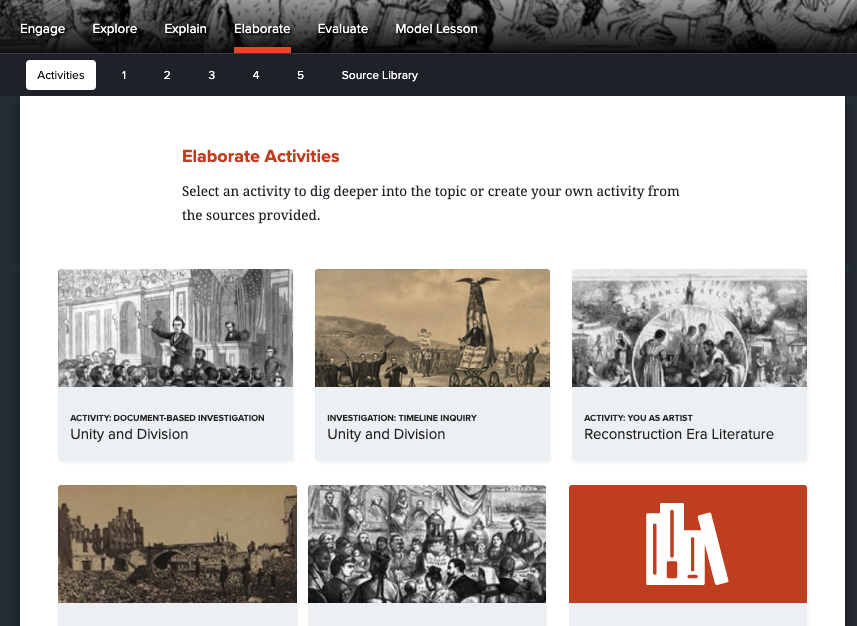 ---
Step 9: Evaluate
Evaluate provides multiple options for student assessment, including brief and extended constructed response items, and multiple choice questions. This section also includes multimedia review flashcards.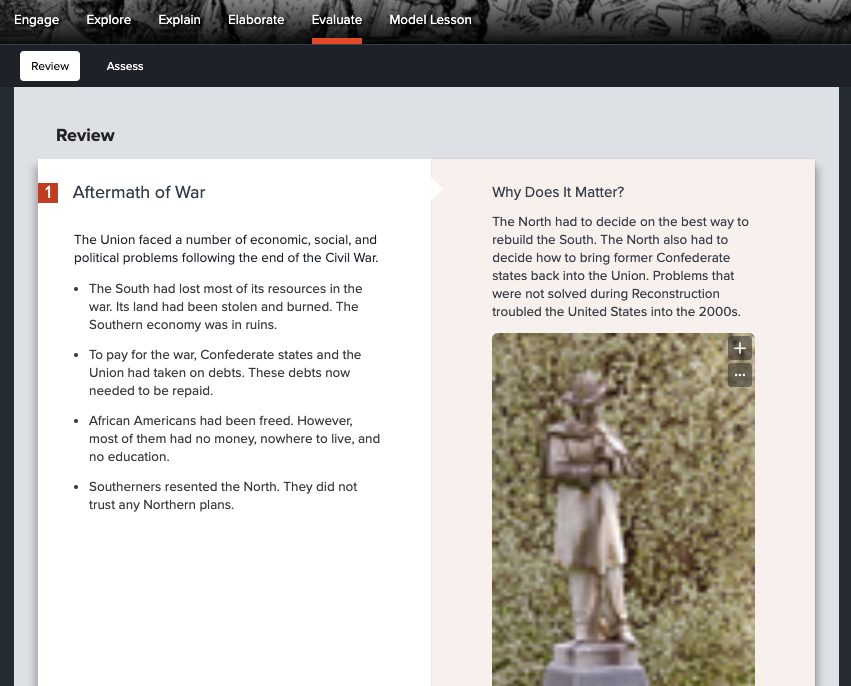 ---
Step 10: Explore Reference, Global News, and Techbook Atlas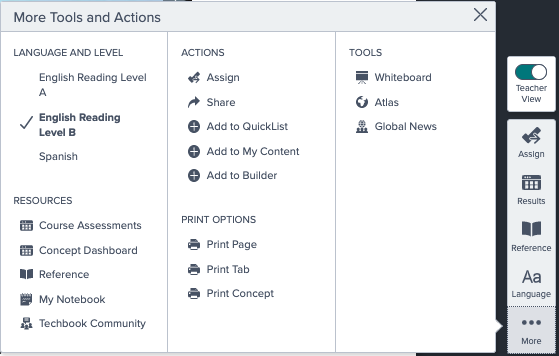 Select Reference, Global News or Atlas at any time on any screen of Social Studies Techbook from the toolbar.
Reference is a multimedia reference library for key academic terms and concepts and may include: details summarizing the concept; related places, terms, or events; videos and images; and primary sources representing the concept.
Global News is a weekly video series to help students understand current events.
Atlas is interactive, allowing students to toggle between many atlas features.

Step Step Save

Save