Search Discovery Education for interesting information, save your favorites, and organize everything into folders and lists.
---
Exploration
Where would you like to go today?
Exploration can be defined as "the action of traveling in or through an unfamiliar area in order to learn about it." You can explore anything that strikes your fancy -- bugs, airplanes, plate tectonics, cooking -- by searching Discovery Education.
Let's take a look at the different ways to search Discovery Education for interesting information, save your favorites, and organize everything into folders and lists.
---
Select a Topic of Interest
Think, daydream, and choose a topic to explore.
I'm going to choose bugs right now, because I have ants in the kitchen and slugs on the sidewalk.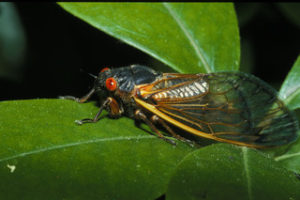 ---
Make a Folder
Access My Content from the left side menu. You can make a new folder by clicking on Add Folder in the upper right corner of the My Content screen.
I'm going to make a My Content folder called… BUGS!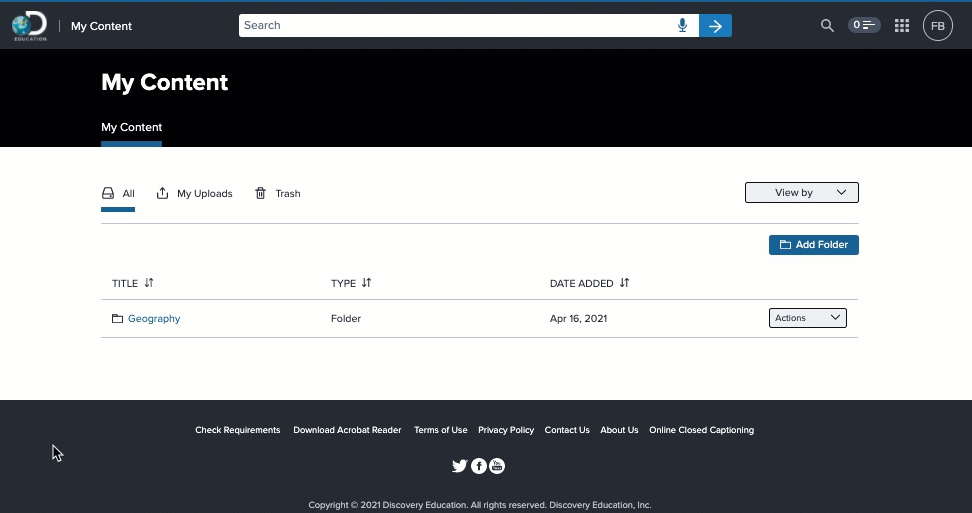 ---
Start Exploring
Once your folder is created, it's time to start exploring. What better way to search than by using the Search Bar?
I'm going to type bugs in the Search Bar and look for a video.

---
Scanning Search Results
As you scan your search results, if you see something you want to come back to and check out later, add it to your QuickList. To save a resource to QuickList from the search results page, click three vertical dots and then the + symbol on the resource.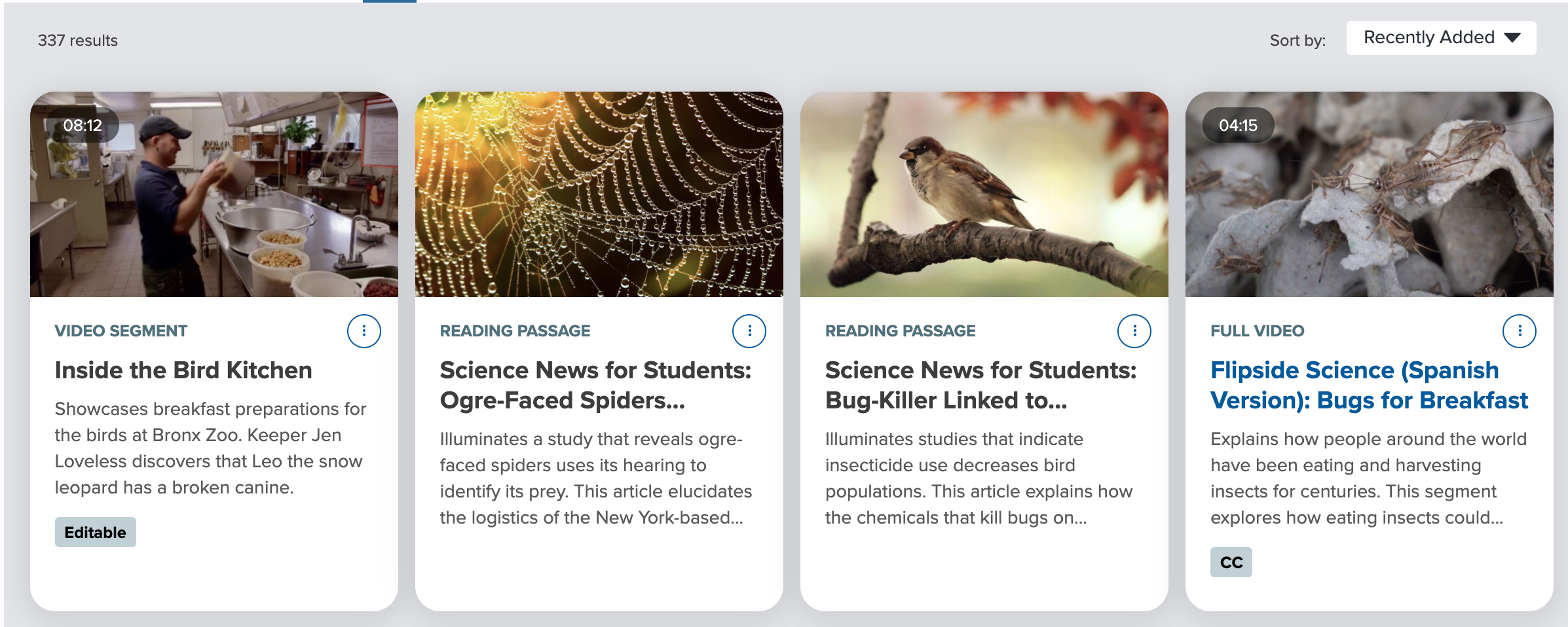 ---
Types of Resources
Note that Discovery Education has a lot of different types of resources - everything from images to interactives, podcasts to projects. Use the search filters to explore.
Channels - filter down to collections of resources
Video – sort or select resources by video type, such as animation or video segment; video details, such as primary source videos, videos with closed captioning
Images – choose between clip art, images, or primary source content
Text – text resources may include core interactive text, encyclopedia articles, glossary terms, reading passages, books, documents, learning guides, and eBooks
Boards – multimedia boards created by teachers and students like you
Audio – select songs, sound effects, or other audio, which can include podcasts, audiobooks, poetry, and historic speeches, and filter for primary source resources and duration
Interactives – filter for explorations, interactive maps, virtual labs, investigations, and other interactive resources
I want to look at pictures to see the creepiest bug I can find. I'm going to select Images in my search results.

---
Viewing Resources
To view any resource, click on its name. Videos, songs, and other audio all play right from Discovery Education. You can also download most content to use in projects - just be sure to cite your source.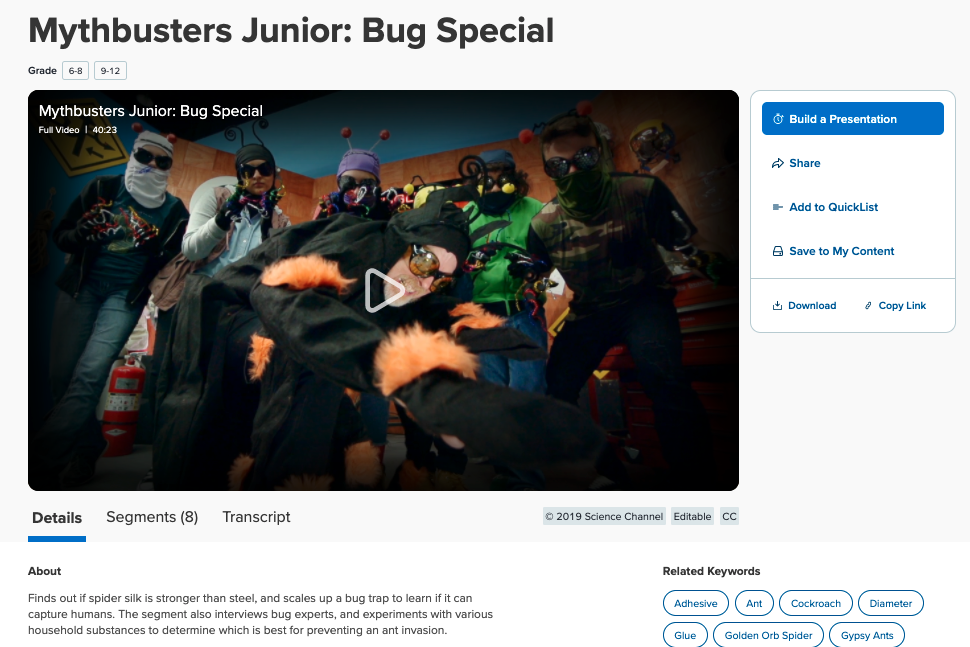 ---
If You Like It, Save It
When you find a resource you'd like to save, such as a cool video or interesting article, add the resource to your QuickList or My Content folder.
QuickList is almost always at the bottom of your screen. It is great for fast access to resources or if you want to add something to Discovery Education Studio. However, QuickList doesn't let you organize into folders, so it can get full pretty fast.
There are two different ways to add content to your QuickList or a My Content folder from the search results page -- without even looking at the resource. Select Add to QuickList found on any resource. To view your QuickList, expand it by selecting the QuickList button at the top right corner of the page.
My Content lets you build folders - you can create folders for different school subjects, things that interest you, or assignments. Look for the downward facing arrow to add to My Content.
I'm going to QuickList a Monster Bug Wars video and a reading about a student who eats bugs for protein.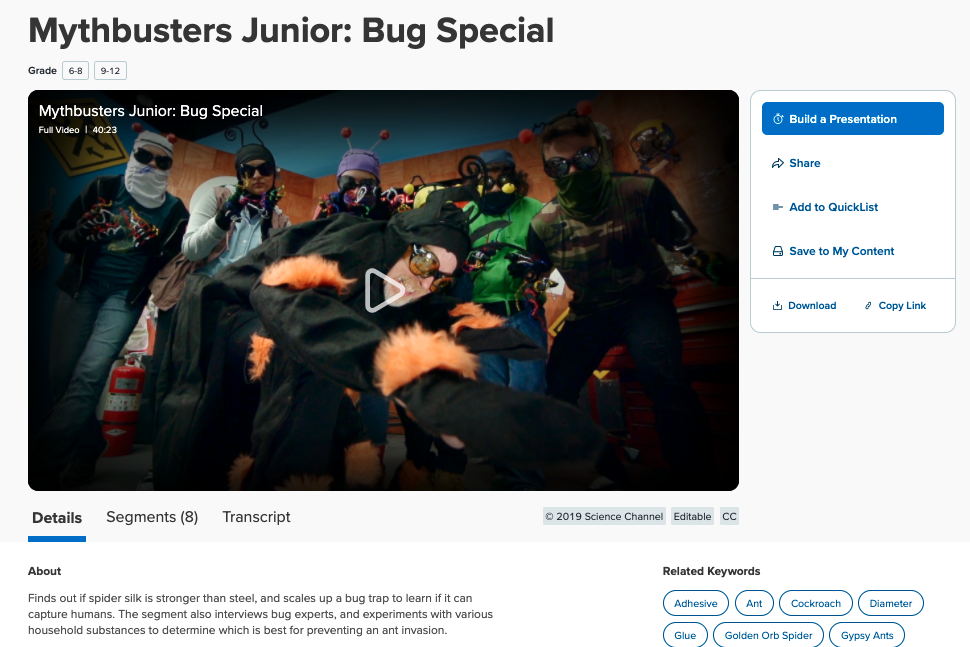 Of course, a major part of exploration is going off course, so use these guidelines and explore on your own; you can't break Discovery Education!
Interested in sharing this information with your students? Share this Studio Board (Canadian Subscribers) to guide their exploration. [This requires a Discovery Education login.]