Discovery Education Studio is a creative and structured collaboration space designed with students and teachers in mind.
---
Teachers can use Studio to: 
Develop and share content and take advantage of assignment flexibility.
Use and share templates to speed up the creation process and save valuable time.
Streamline collaboration with other teachers.
Support differentiation by varying the assignment of research, collection, and creation tasks to individual students or whole groups.
Students can use Studio to:
Demonstrate knowledge in creative ways, easily synthesizing multiple types of digital content to tell stories.
Use content from Discovery Education Services or take pictures and shoot video directly from their mobile devices to insert directly into projects.
Use collaboration tools to build digital content together in a safe, secure, and controlled environment
Access and Launch Studio
Access Studio from the Global Nav menu in the top left corner.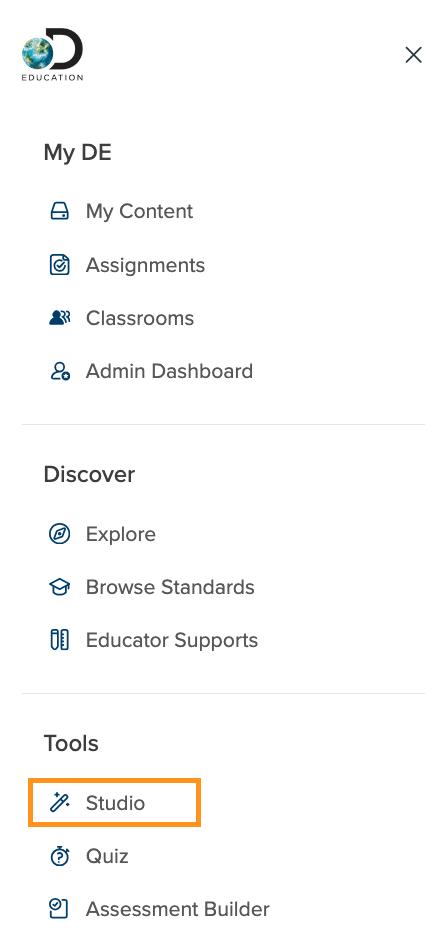 In this section, learn how to: 
SaveSaveSaveSaveSaveSaveSaveSaveSaveSaveSaveSaveSaveSave