Yes! We suggest you add the Google Translate Chrome Extension to your browser to translate content on our page. On our Discovery Education website, this will change the language of headings, titles, descriptions, and buttons throughout our website. It will also translate encyclopedia articles and for our Techbook users, the Core Interactive Text and glossary terms.
Visit the Chrome Web Store and add the Google Translate extension. This will add the Google Translate icon to your address bar.



When you are in Discovery Education and would like to translate a page, click the icon next to the address bar. Then, click Translate This Page and select the language which you would like.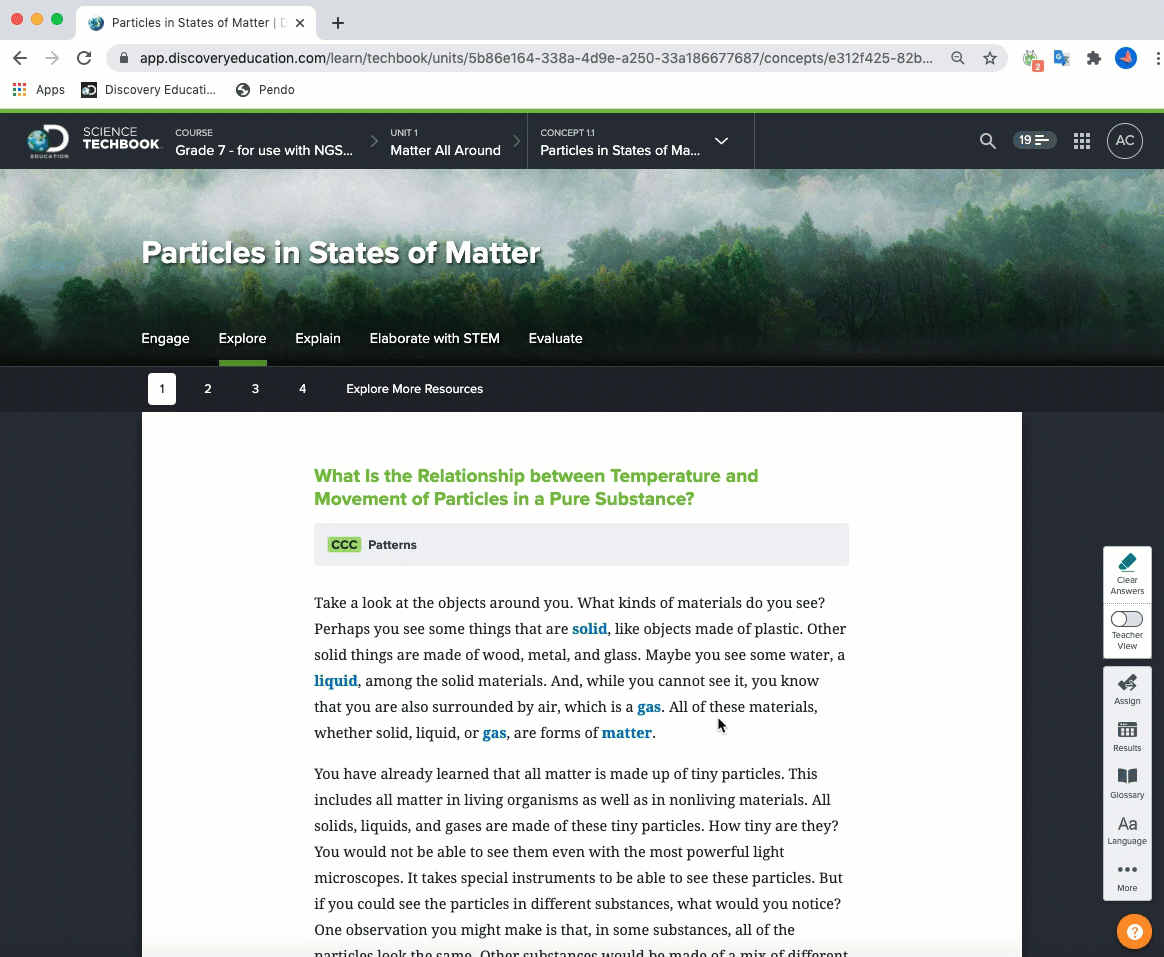 For more information on installing and managing Google Chrome extensions, visit the Google Chrome Help Center.
Don't have Google Chrome? Try the Microsoft Edge Translate Extension.