Discovery Education STEM Connect Model Lessons provide teacher preparation information, suggested instructional pathways and strategies, and model use of Discovery Education digital resources.
---
Access Model Lessons
Discovery Education STEM Connect includes a model lesson for every unit. To access a unit's model lesson, ensure that Teacher View in the Toolbar is toggled ON, then select the Model Lesson from the teacher-only resources section.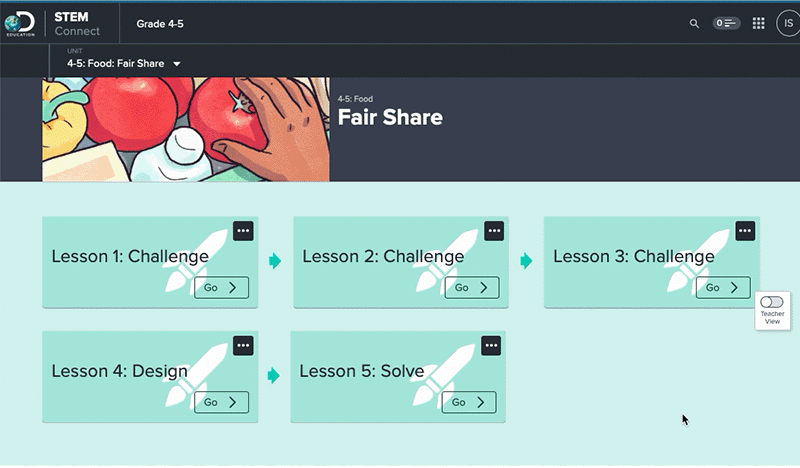 ---
Model Lesson Materials
Model Lessons include resources for teacher preparation, such as:
Content Connections and Learning Outcomes
Lesson Outlines of the Challenge-Design-Solve Learning Pathway
Integrated Activities
Lesson-Specific Resources
The Model Lesson begins with a Unit-at-a-Glance, an overview of the learning for the unit. This includes the following:
Big Idea
Unit Design
Challenge
Learning Objectives
Solution Seekers plot synopsis
Interdisciplinary Content Connections
Vocabulary
STEM Career Connections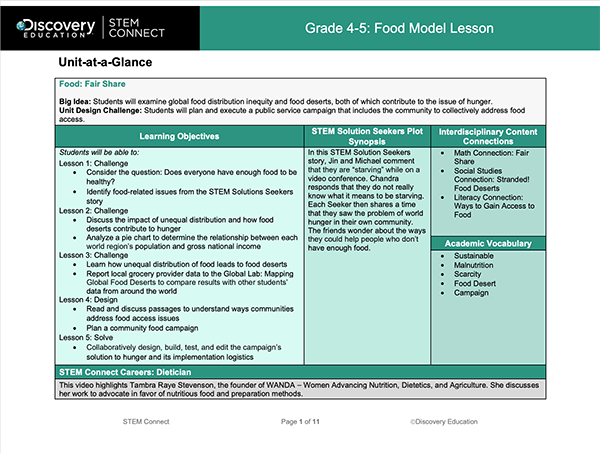 The Model Lesson looks at the big idea and connections to the Grand Challenges and UN Sustainable Development Goals to provide background information and an overview. A general unit outline with timing for each lesson is also included.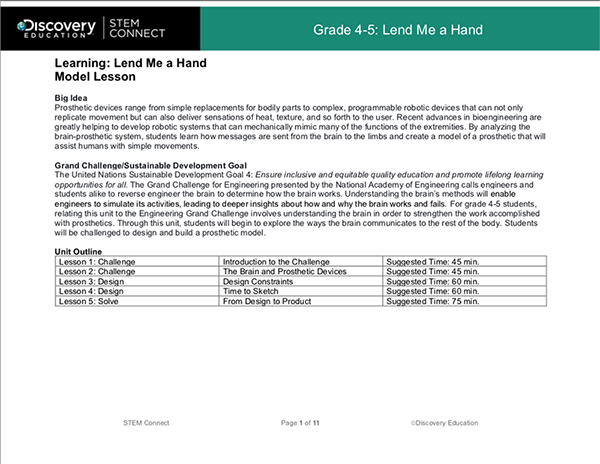 The Model Lesson provides an overview of each lesson. This includes time suggestions, lesson elements, directions, and direct links to the resources. Additionally, each lesson includes a list of 4Cs opportunities. These opportunities provide context for teachers on where to place emphasis on these skills during a lesson.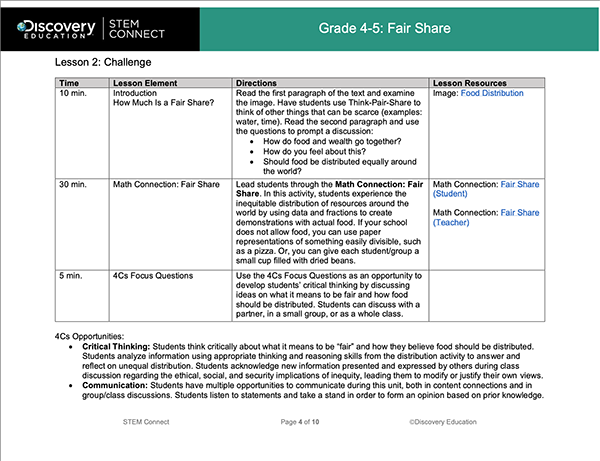 Save Save Save Save Save Save