NBA Analysis Tool allows students to gather and analyze NBA and WNBA statistical categories, follow a favorite player or team, and predict player performance throughout the season.
---

---
Access NBA Analysis Tool
Math Techbook users can launch the NBA Analysis Tool directly from the Math Techbook Toolbar.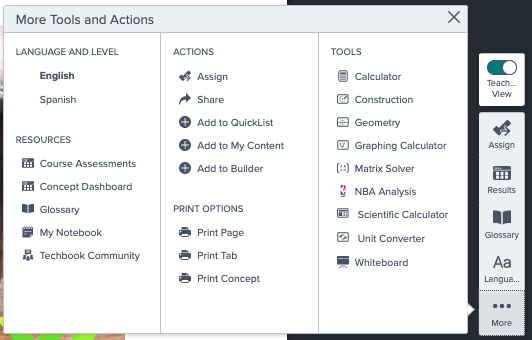 ---
Try These Sample Problems
Use the NBA Analysis Tool and challenge students with this downloadable set of problems, or explore these additional sample Math Techbook problems:
1. Who Should Take the Free Throw? (Middle School) When the score is really close, and time is running out, coaches need to decide which player has the best chance of making a game-winning shot. In this problem, students play the role of coach and decide which player should take a technical free throw to win the game. Students use real-time statistics and their knowledge of percentages to figure it out. | See the full problem
2. What Size Court Is Right for You? (Middle School) An NBA basketball court is 94 feet long and 50 feet wide. Those might be the right dimensions for a player who is 6'10", but is it the right size for a middle-school student? Using estimation and proportion, students will determine a court size that's more appropriate for their height and stride length. | See the full problem
3. Is the Bank Open? (High School) A bank shot is a shot that hits the backboard first. They can be very effective—sometimes, even more effective than straight-on shots. But bank shots aren't possible from every spot on the floor. Using their knowledge of geometry and reflections, students will analyze the situation to determine the spots from which bank shots are possible. | See the full problem
4. Which Stats Are Correlated? (Middle School) Is the number of three-pointers a player makes related to the number of three-point shots that she attempts? That seems likely. Is the number of blocks related to free-throw percentage? Maybe not so much. In this problem, students will choose two stats that they think have a strong positive correlation, and then create a model to determine if there's any relationship between them. | See the full problem
---
Navigating the NBA Analysis Tool
Open the NBA Analysis Tool and choose to analyze NBA or WNBA stats.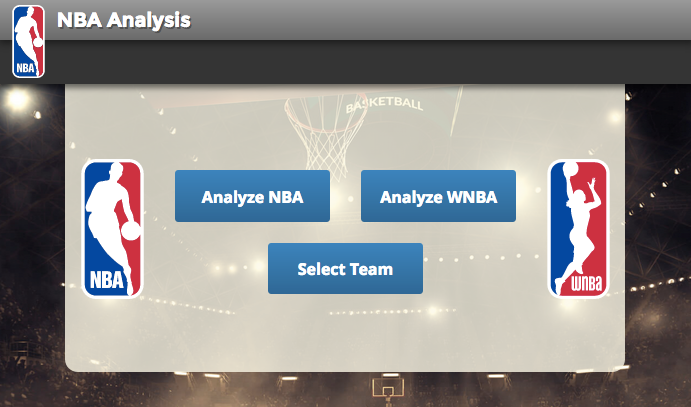 When the NBA Analysis Tool is opened for the first time, a tour will launch. To see the tour again or for additional information about the tool, including a video tutorial and formula help, select the question mark ? symbol.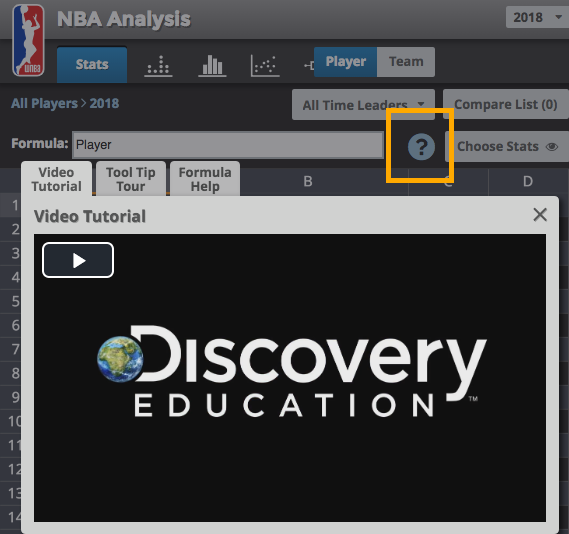 ---
NBA Analysis Tool Tour