With a Standard Quiz, teachers use a variety of question types to check for understanding.
Access Quiz
To access Quiz, navigate to the Global Navigation dropdown in the upper left corner.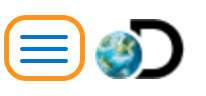 Or, launch Quiz here.
Launch Standard Quiz
From your Quiz Dashboard, select Create New > Build a New Quiz > Standard Quiz. Give the quiz a name. This name is how the quiz appears to students as well as in your My Quizzes dashboard.
You can choose from a variety of question and answer formats. Each question type lets you enter your own prompt, as well as include an image (other than draw type). You have the following options:
Short

Answer: Students type their response. Note the two options: Enable Grading and Auto Grade Keyword - Exact Match.
Poll: Students pick one option.
Multiple

Choice: Students pick one correct answer.
Multiple

Select: Students pick one or more correct answers.
Draw: Students draw their response.
Annotate: Students draw or type over an uploaded image.
Audio: Students record their response.
Once you select a question type, enter the question, possible answers, and any other information needed for the question type.
To add another question, select the + from the left menu. The question you are on automatically saves when you go to add a new question.
If you need to take a break from creating the quiz, select Save & Close in the top right corner to save your progress. Revisit the quiz at anytime from your Quiz Dashboard.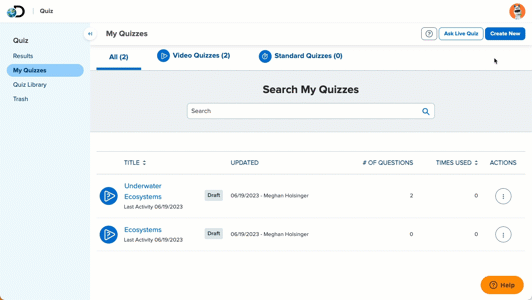 When your quiz is complete, select Launch or Assign from the action menu in your My Quizzes page.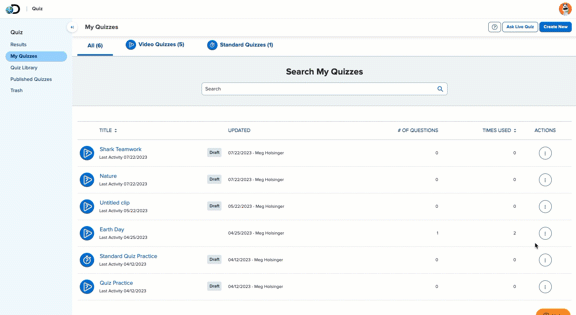 Note: Quiz is available to our full Discovery Education partners only.