With Ask Live Quiz, teachers facilitate a live activity and ask students verbal questions. Students respond from their own devices in a short answer format.
---
Note: Quiz is available to our full Discovery Education partners only.
---
Access Quiz
Launch Quiz from the tile at the top of your My DE homepage or from the Global Nav dropdown located in the top left, Tools > Quiz.

Launch Ask Live Quiz
From your Quiz Dashboard, select Ask Live Quiz and give your activity a name. This name is how the quiz appears to students and in your Quiz Dashboard of results. 
There are two ways for students to join an Ask Live Quiz:
Invite with Link: Post the shareable link in a Learning Management System or any other way you communicate with students. This link provides access to the quiz. Students need to log in to Discovery Education, if they are not already. Note that students can join as a guest, however, to ensure the data is tied to the student account, they should log in to Discovery Education. 
Invite with Code: Post the shareable code in your classroom or in a Learning Management System for students to use. Students select Join Live Activity in the top right of their Discovery Education homepage and enter the code to access.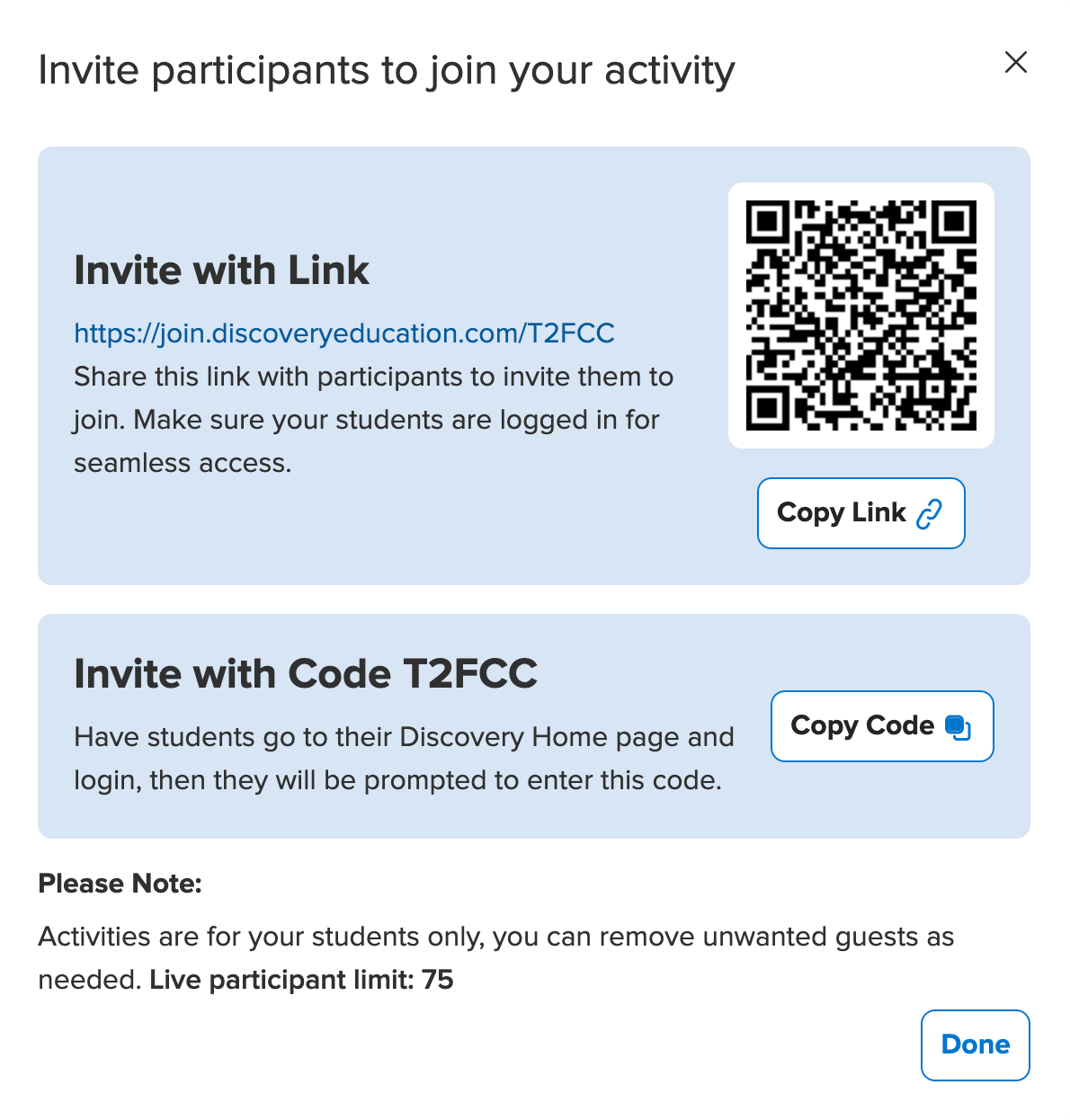 Note that at any time you can remove unwanted guests from your quiz as needed. 
Start Live Quiz
To start a Live Quiz, select Unlock Student Devices. Verbally ask questions and have students respond on their own device. Track responses on the screen. By default, names and answers are hidden in case quiz responses are displayed for the entire class. Note that you can toggle this feature on and off, as needed. 
As responses come in, they are gradable as Correct or Incorrect. Additionally, a Try Again option is available from the drop down that allows the students to have a second attempt. 
Select Finish when the quiz is complete. When you end the quiz, the student sees their individual results and the teacher results dashboard for this quiz opens.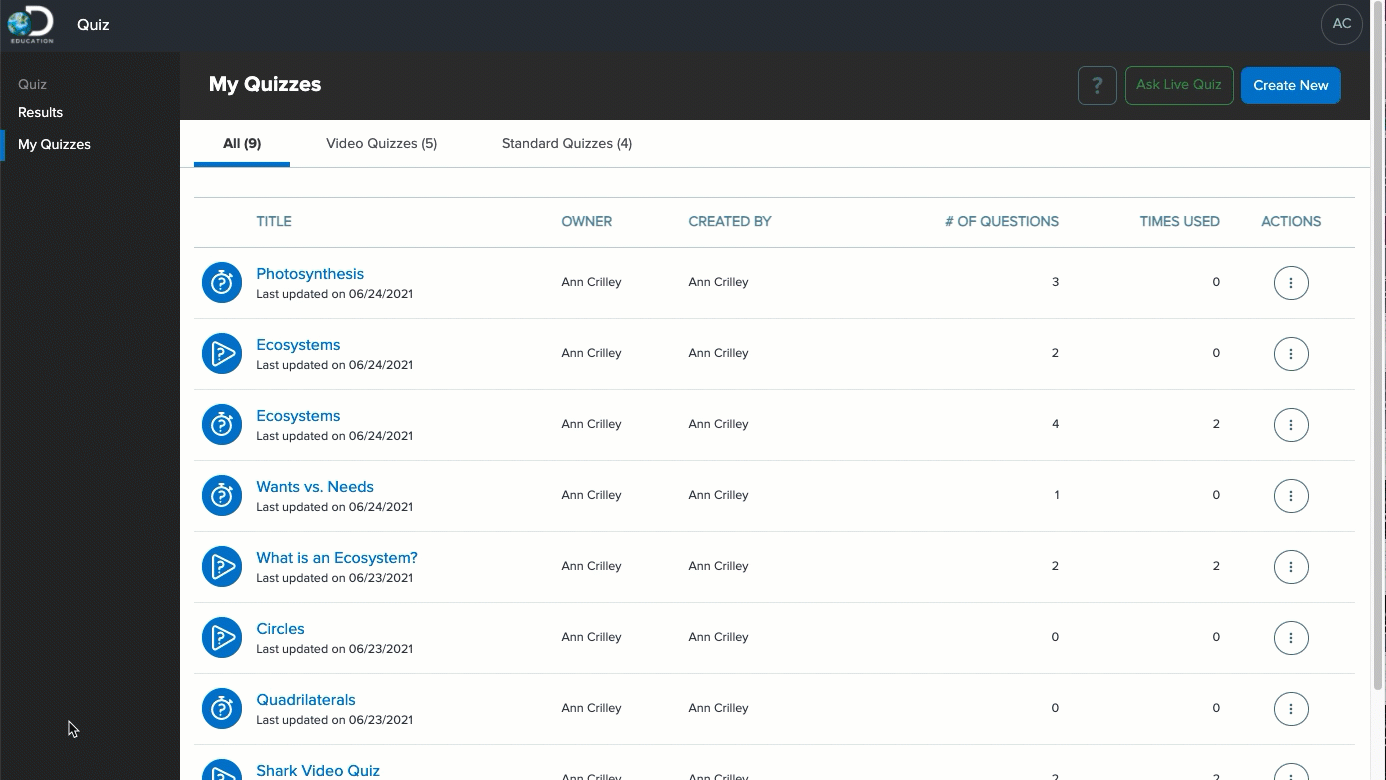 Exit Ticket
Ask Live Quiz can be an exit ticket. To get a pulse on student understanding, select Exit Ticket. This brings up three faces - smile, neutral, frown - for students to share how they feel about the topic.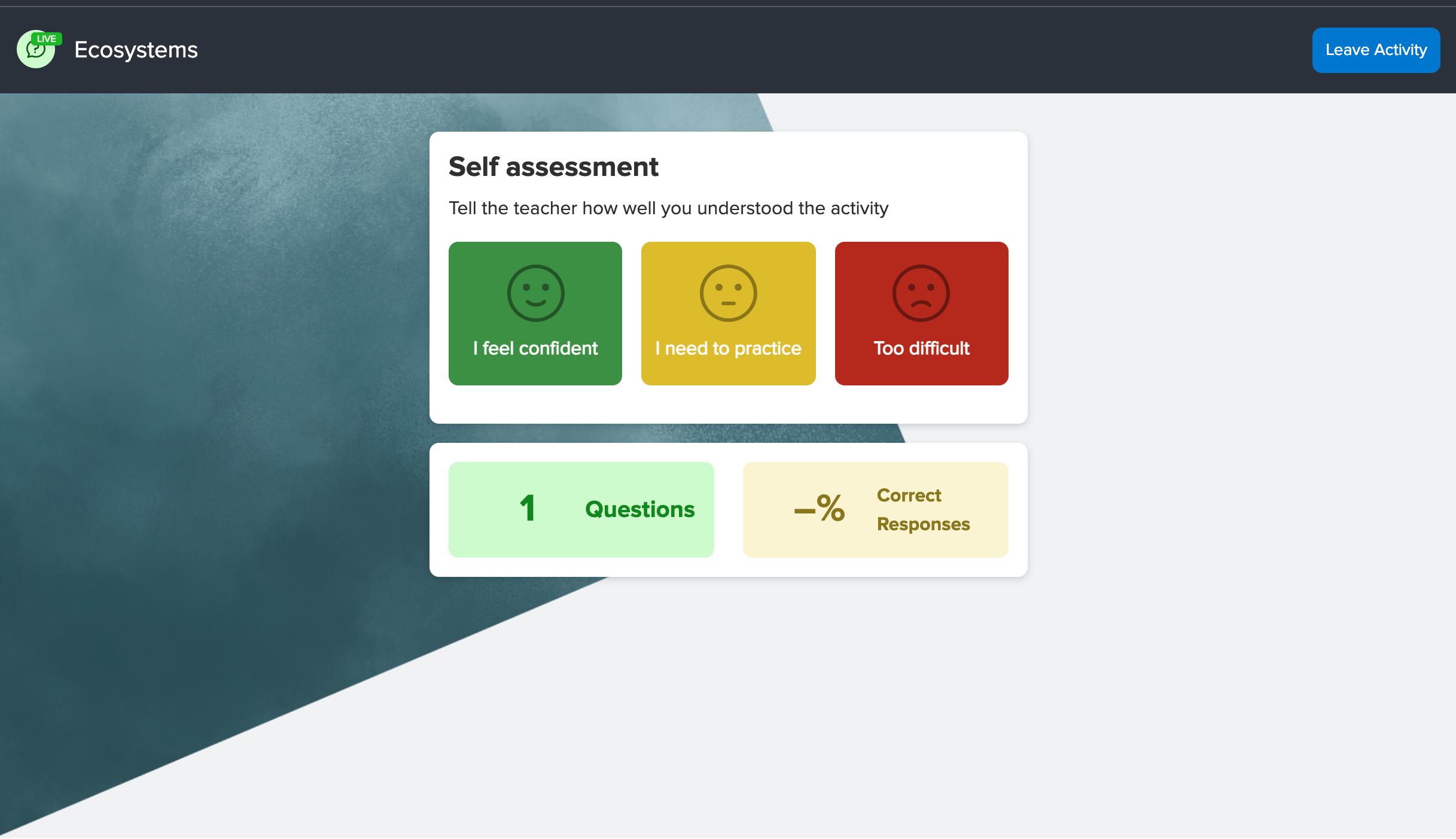 Exit tickets provide an understanding of how a class is doing and help determine next steps for instructions.