View and manage your students that are set up in your classes in Discovery Education.
---
From the My Classrooms button on your My DE homepage, you can access and manage all student accounts. From the dropdown, you can edit, impersonate, reset passwords, and issue sign in QR codes.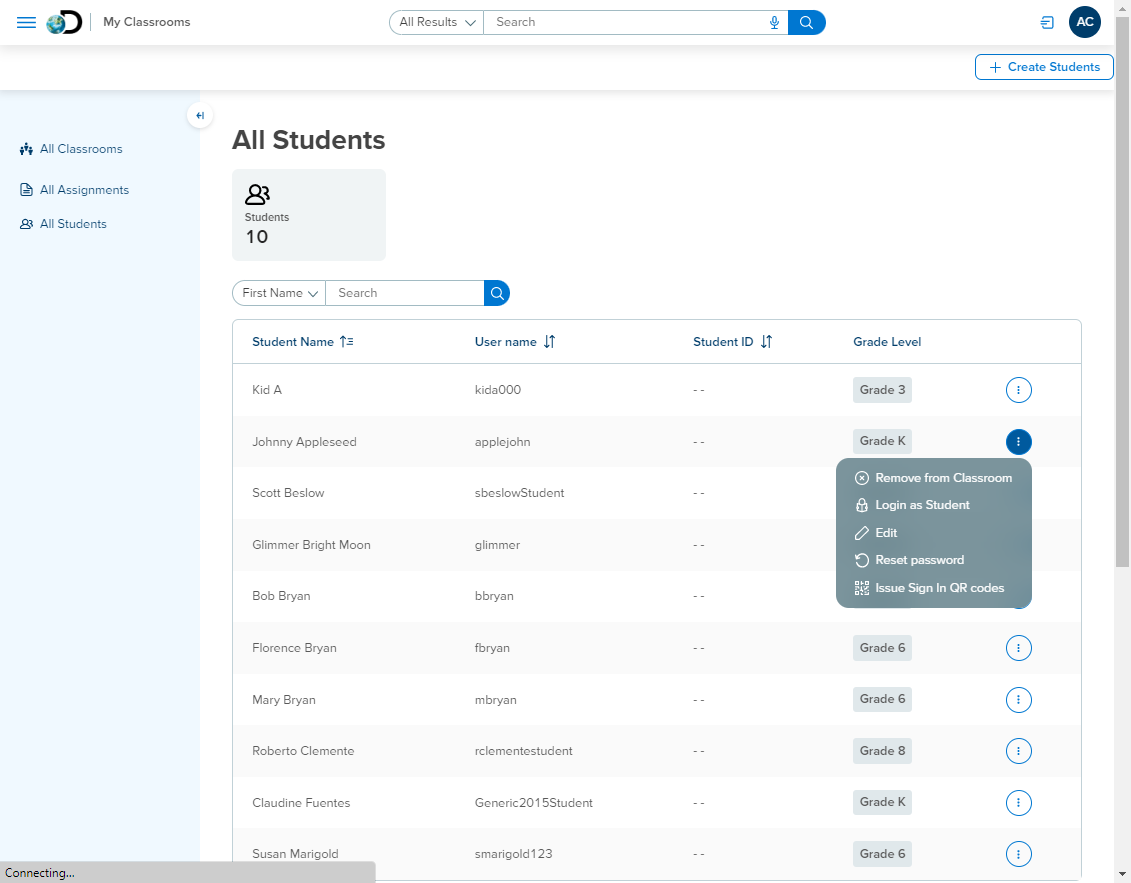 ---
Login as Student
Teachers can log in as a student from their My Classrooms section. Learn more about impersonating a student.
---
Issue Sign In QR Codes
Learn more about generating QR sign in codes for students.
---
Create Student Accounts
In the upper right corner, you can create students and add them to classes. Learn more about adding students to classes.