Just like teachers, students have their own unique login to access Discovery Education content. Whether completing assignments from teachers or exploring content on their own, you can feel comfortable knowing that students are exploring safe, vetted content.
---
Student Homepage
Once logged in, students can explore their assignments in the top section. Upcoming assignments will appear as tiles and they can also view the dashboard. For further details on assignments, students can click on the Assignments tab. (See below for more information.)
At the top, students can complete a keyword search to find content in the DE platform. Or, they can scroll down to access any available Curriculum Packs as well as their Recently Viewed content.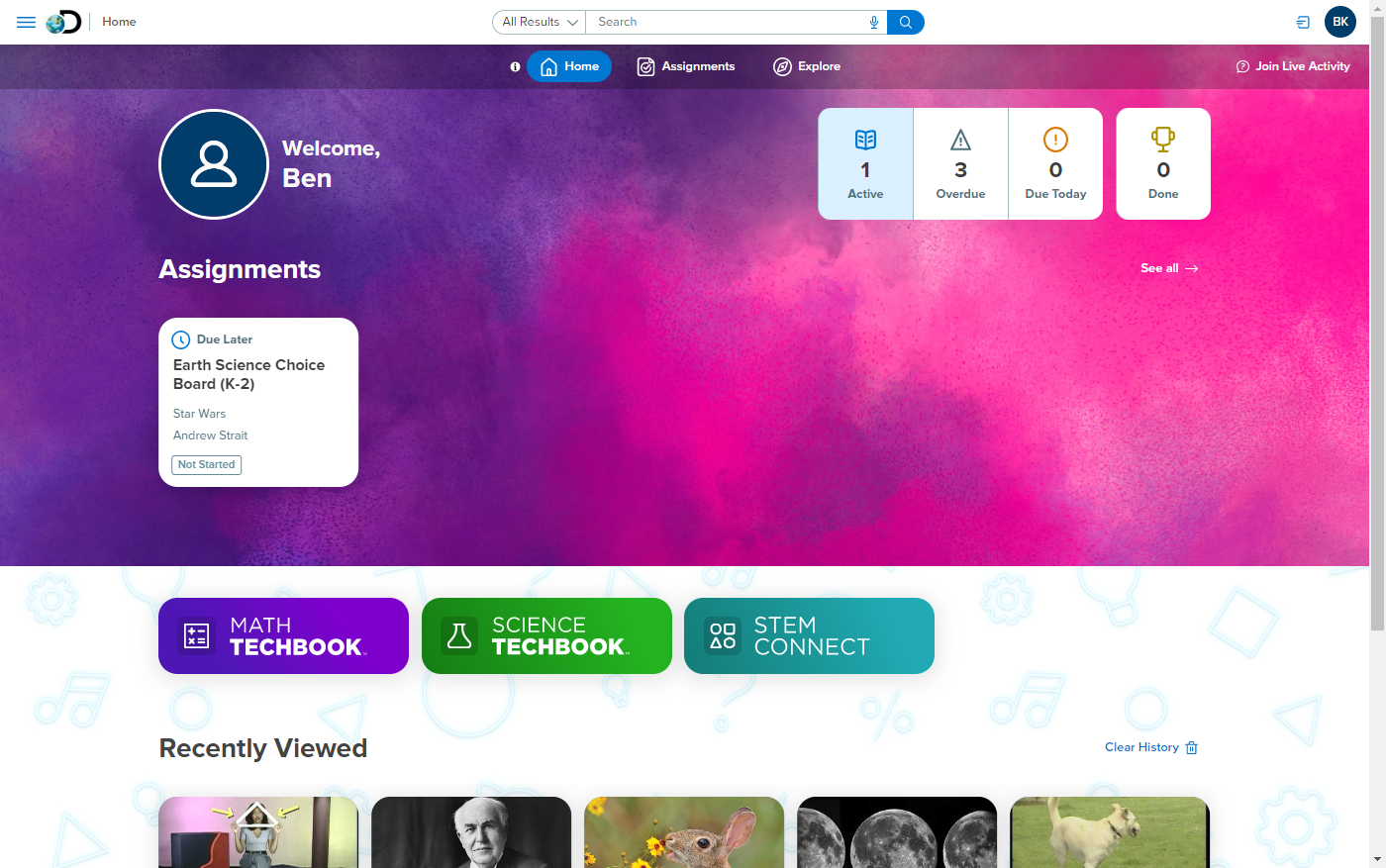 ---
Student Assignments Page
For more details and to view all of their assignments, students can select the Assignments tab. Here they can get more details for each assignment and also sort and filter their assignments by due date, class, or teacher name. Students can launch assignments from this page.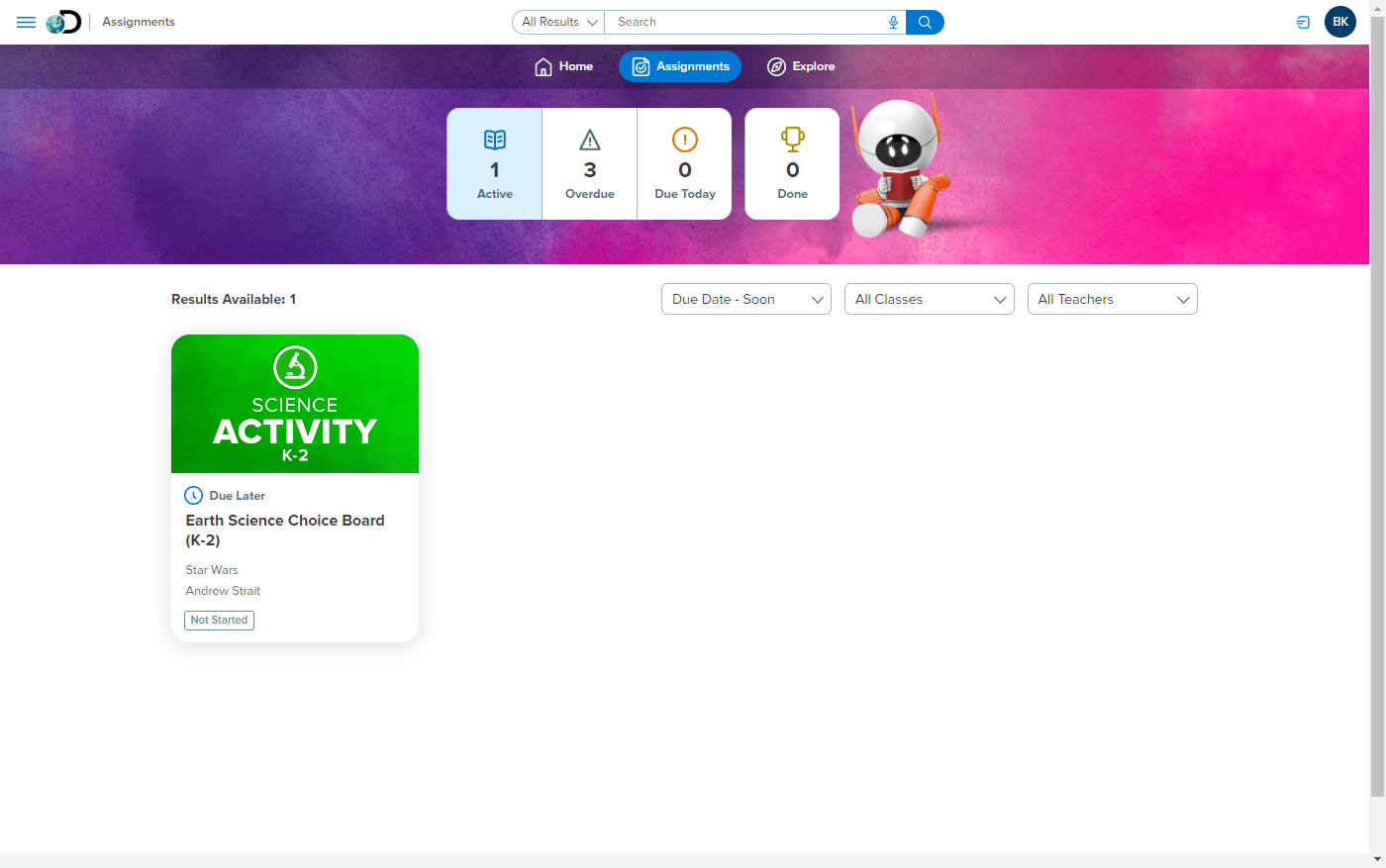 ---
Student Explore Page
If a student isn't sure where to start, they can explore relevant content to their grade level, past resource viewed, or even drill down by subject. DE will also recommend content to students to explore including both timely content as well as brand new content to DE.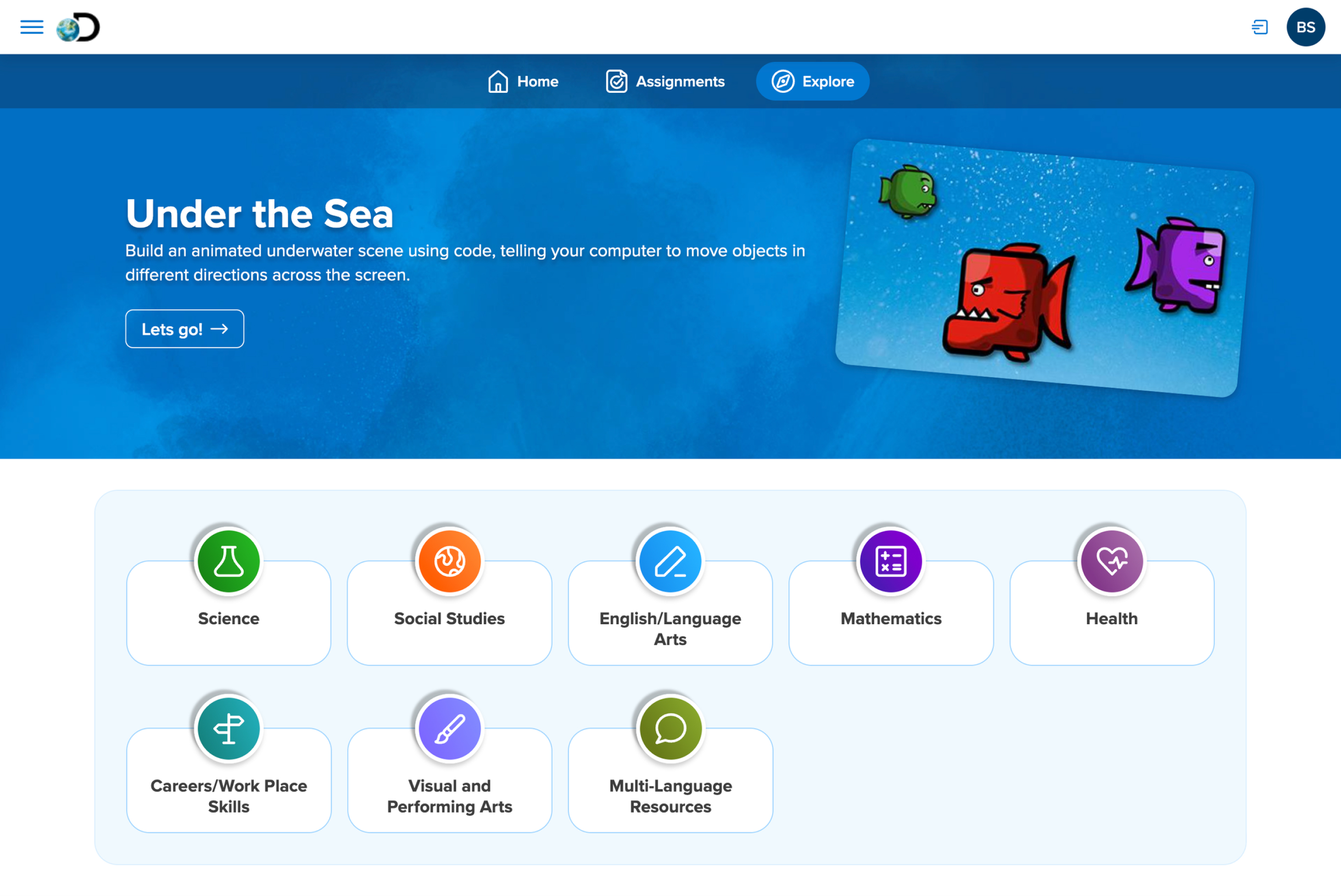 ---