Discovery Education Studio provides several pathways for teachers and students to share and collaborate on Boards.
---
Note: When sharing content with students, students must have a Discovery Education account and your classes must be set up. If you are unsure how to do either, explore these articles:
---
Share
Boards have two versions - Draft and Share. Once your draft is complete and ready to be shared, you can share the board in order to share it with others. A board can always be revisited in Edit Mode and re-published at any time.
When sharing a board, you have two options:
Enter the names of student(s) or your classrooms (as named in Discovery Education) to share a project. Once added, you can designate whether they should have edit, view, or read only access to the board. Once you've entered the information, click Publish to establish those settings.

You can opt to skip the names and classrooms and copy the URL to share. When sharing via link, you are giving anyone with that link read only access.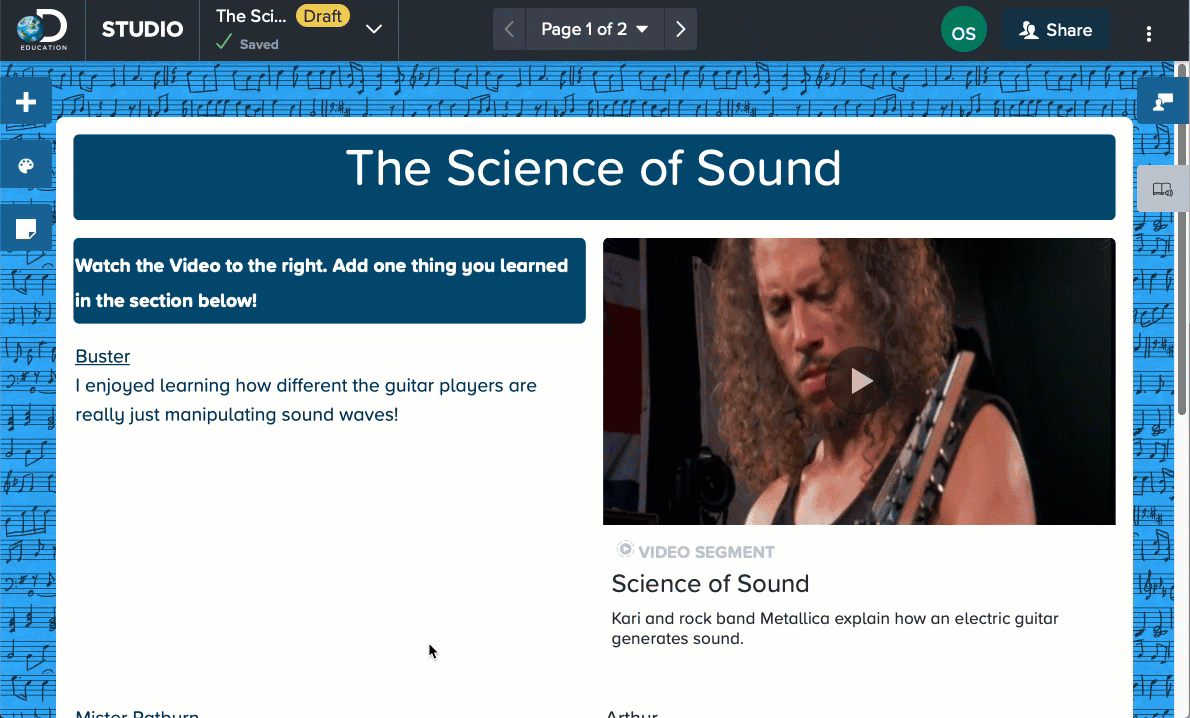 Shared boards (for teachers or students) can be found under the Shared filter on your Studio Dashboard.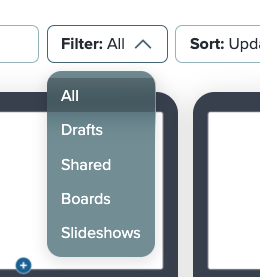 A board can always be revisited in Edit Mode and re-published at any time by clicking the three vertical dots in the upper right corner and select Edit. The Share URL will not change, but you will want to share the board again to make sure changes appear on the board when viewed through the URL. (The Share button will turn yellow to ensure you remember to share again.)
---
Collaboration
Once a board or slideshow has been shared with students or teachers, they can work together on the same board.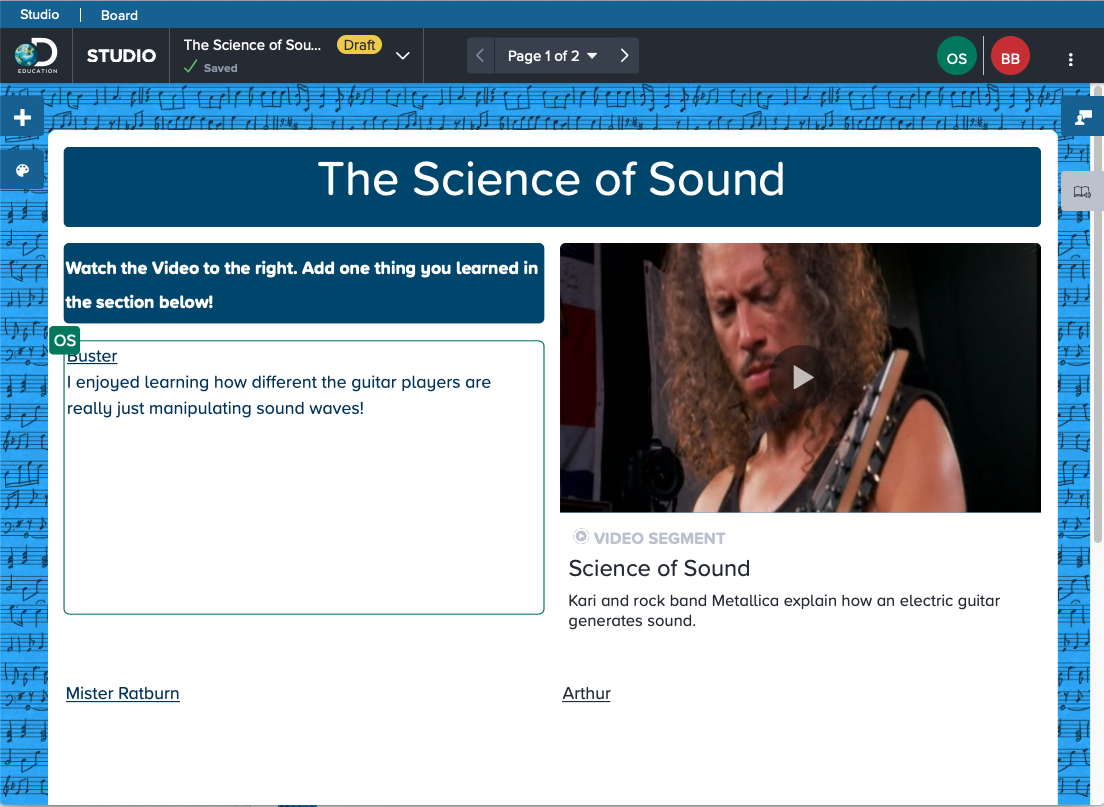 A few features to note:
In the upper right corner, s

ee who is working on this board at any time. The initials on the left are the owner of the board. Any circles on the right show collaborators.

When students or teachers are given edit access to a board - this means they can add content and modify backgrounds as they would on any other Studio board using the tools on the left. This also means they can delete items!
When a collaborator is editing, it locks that module from other collaborators. Others can see, in real-time, what the collaborator is typing. Once they leave the module, others can go in and edit it, as necessary.
---
Collaborate through Chat
By default, chat is turned off. A teacher can toggle chat on at any time to enable the feature for students. Other features include:
Teachers can hide messages at any time.
Profanity filters will block inappropriate words with stars and automatically hide the message.
Chat can be turned on or off at any time and that is instantaneous for students. And, chat is never lost when turned back on.