Use search strategies to locate video segments, images, songs, sound effects, encyclopedia articles, audio files, events, lesson plans, animations, and more.
---
Search
The following are ways to find resources for your classroom:
Keyword Search: Use the Search bar to conduct targeted keyword searches. The search results contain all titles that match the keywords entered. Note that you can access your Recent Searches.

Explore Recommended Content: Select the Explore tile to access curated resources based on your profile selections for grade band, subjects, and interests. Drill down by subject under Browse by Subject.

Browse Standards: Select the Browse Standards tile to search for resources that directly instruct, or support the instruction, of a state or national education standard. Select a state from the drop-down menu and then choose a standards document.

---
Filter Results
Filter your search results to tailor resources to the specific needs of students. There are two filter sets to narrow down your search results.
First, filter results by service, grade level, and resource type.
Then, filter results by language, lexile and reading levels, topics, details (such as closed captions, primary source, quiz, etc), publisher, copyright date, and more.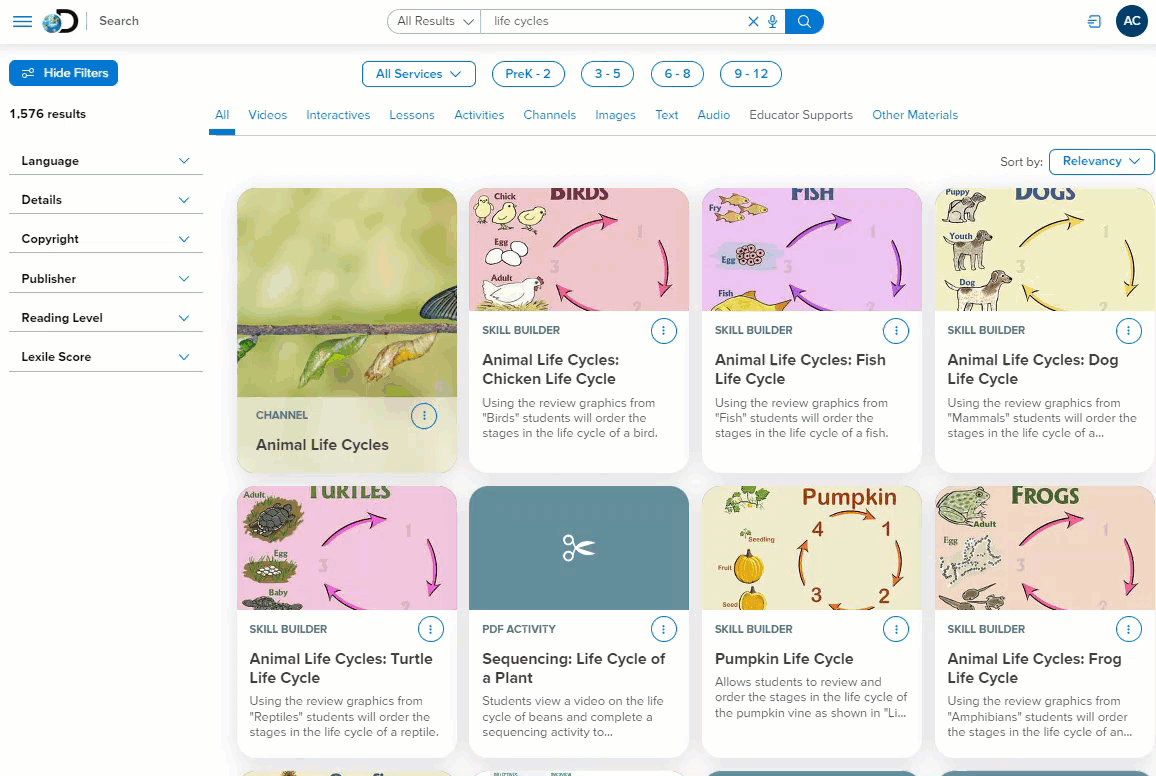 When you explore search results, look for the NEW flag on a resource. This means it was added to Discovery Education in the last 60 days!