When you complete a keyword search, you can identify closed caption videos by looking for the CC icon or by checking the closed caption filter from the left menu.

View Closed Captions
When viewing a video with closed captions, click play to begin the video and show the closed caption settings in the bottom right corner of the screen. Click on the CC icon to open the options to turn the captions on or off as well as access the settings. Once the captions are turned on and settings changed, they will remain on for all future videos.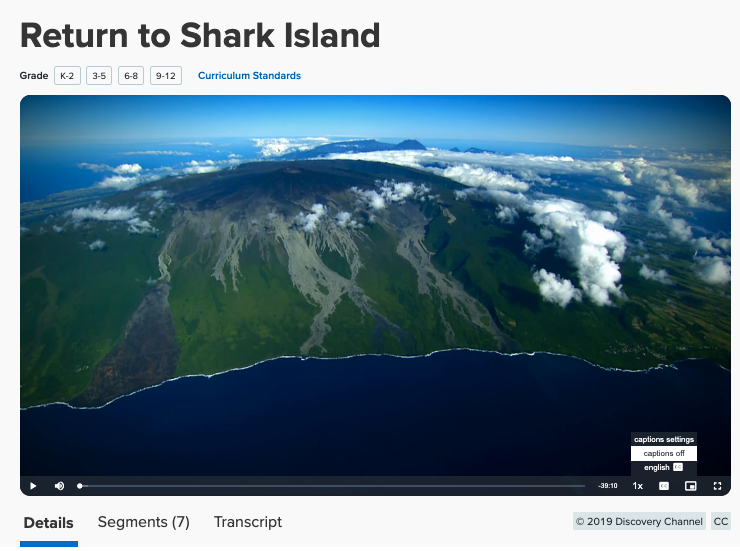 When you click on caption settings, you can modify the text color, background color, window color, font size, and style to meet the needs of your students.
When downloading a video, you also have the option to download the closed captions file. Ensure you download both the video file and closed caption file.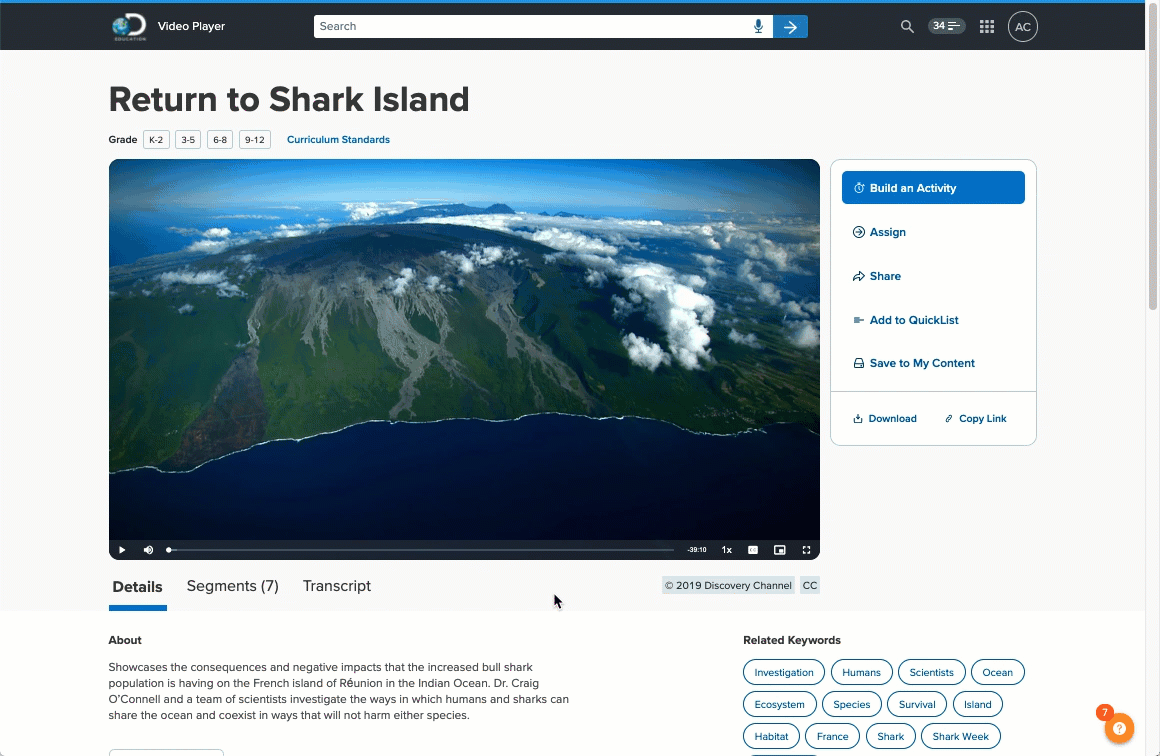 To ensure the closed captions appear when playing the downloaded video, both files must be in a folder by themselves and should be named the same (the only difference being the file extension). Click the video file to open and play the video. Within the video player, there should be an option to show subtitles (or named something similar). (Note: Depending on the video player you are using, these directions will differ slightly. It is best to explore closed caption options for the specific video player you are using.)