Why reinvent the wheel? Discovery Education subscribers have access to over 1,000 ready-to-use lesson activities that combine Discovery Education content with the strategies you love. These lessons are available in a flexible format for modification or used as-is for a turnkey assignment. Additionally, educators can access curated content Channels that offer lesson starters, instructional strategies, and a wide variety of digital resources.
---
Finding Ready-to-Use Lesson Activities
There are two ways to find ready-to-use resources in Discovery Education Experience.
Find Studio Resources in Search Results
Complete a keyword search for any topic. On the search results page, click on the Board filter at the top of the results. Then, select Studio Board, Studio Slideshow, and/or Studio Quiz from the filters on the left-hand side of the screen.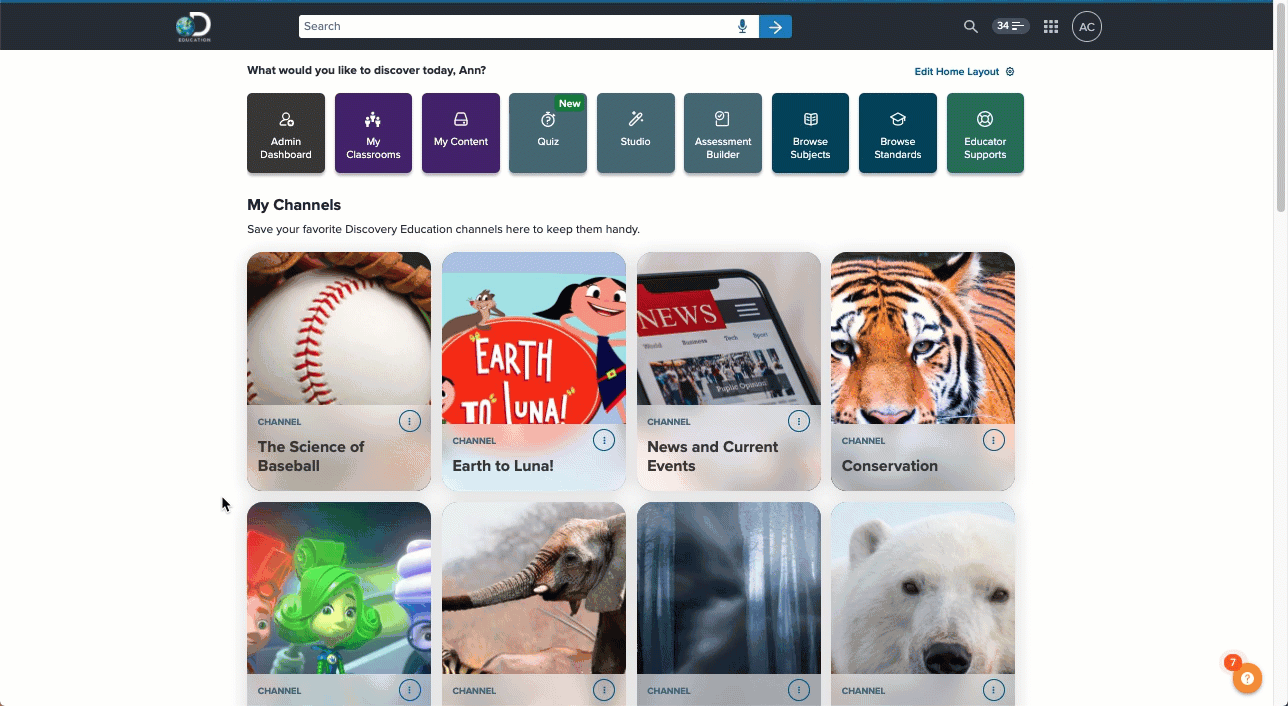 Find Studio Resources in Channels
As you navigate through channels, you may come across studio resources to support the topic. Exclusive to our Experience partners, the Learning at Home (Canada Subscribers), Summer Learning Activities (Canada Subscribers), and Instructional Activities (US Only). Channels all include ready-to-use resources for K-12 classrooms.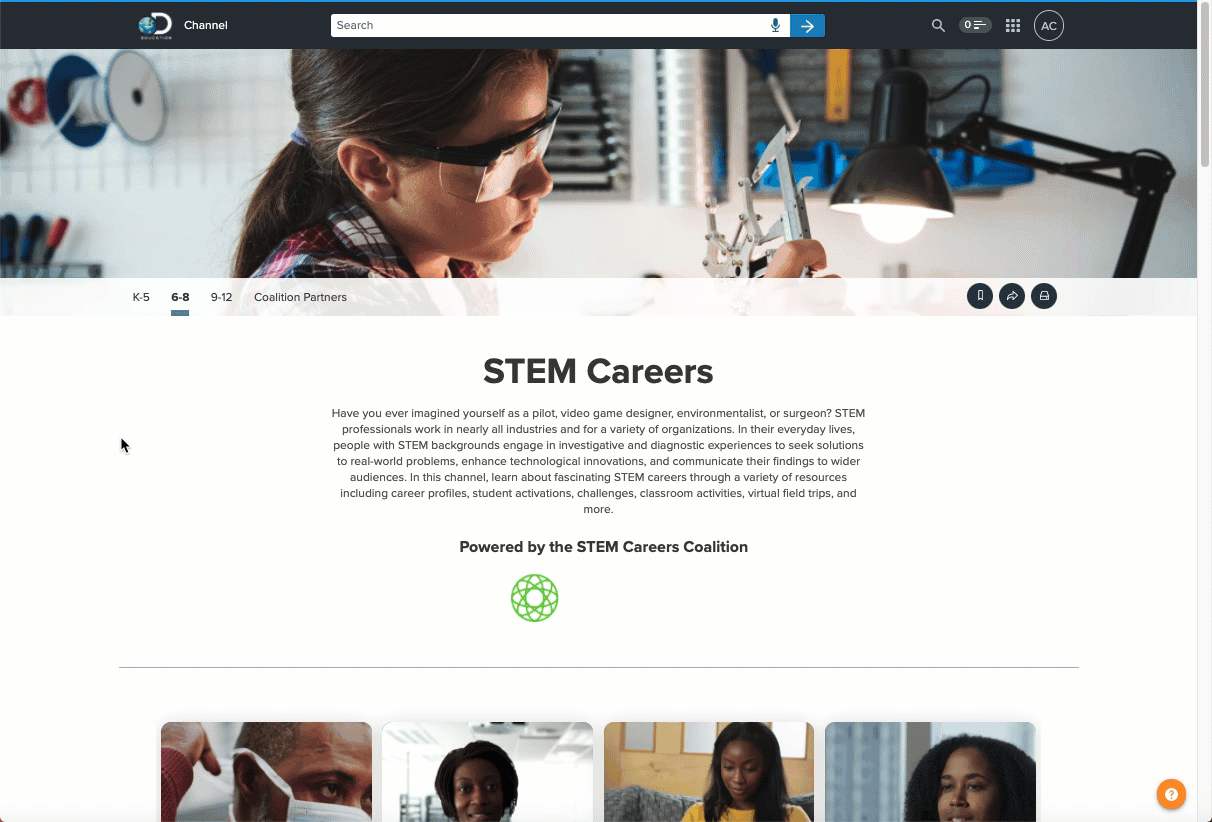 Once you open a board, make a copy of the board to add it to your Studio Dashboard. This allows you to then edit, share, and assign the board.