Assign content to students to enable fast access to materials, minimize distractions, and create opportunities to track completion.
---
Note: In order to share content with students, classes must be set up and students must have a Discovery Education account. For more information, explore the articles Bulk Import Teachers, Students, and Classes and Manually Create Accounts.
---
Overview of Assign 
Teachers select which class, classes, or students to assign content. Assigned content helps differentiate student learning, provides follow-up to a learning topic, and assists a student in exploring interests.
There are several ways to assign content in Discovery Education. Assign content as individual resources, folders of resources, or incorporate into Studio. 
Assign an Individual Resource
You can assign most individual resources to student learning plans, such as videos, images, audios, and encyclopedia articles.
To assign a resource, select the Assign option. Depending on the location of the resource, you may see an ellipsis (…) where the Assign button is located, or an Assign button.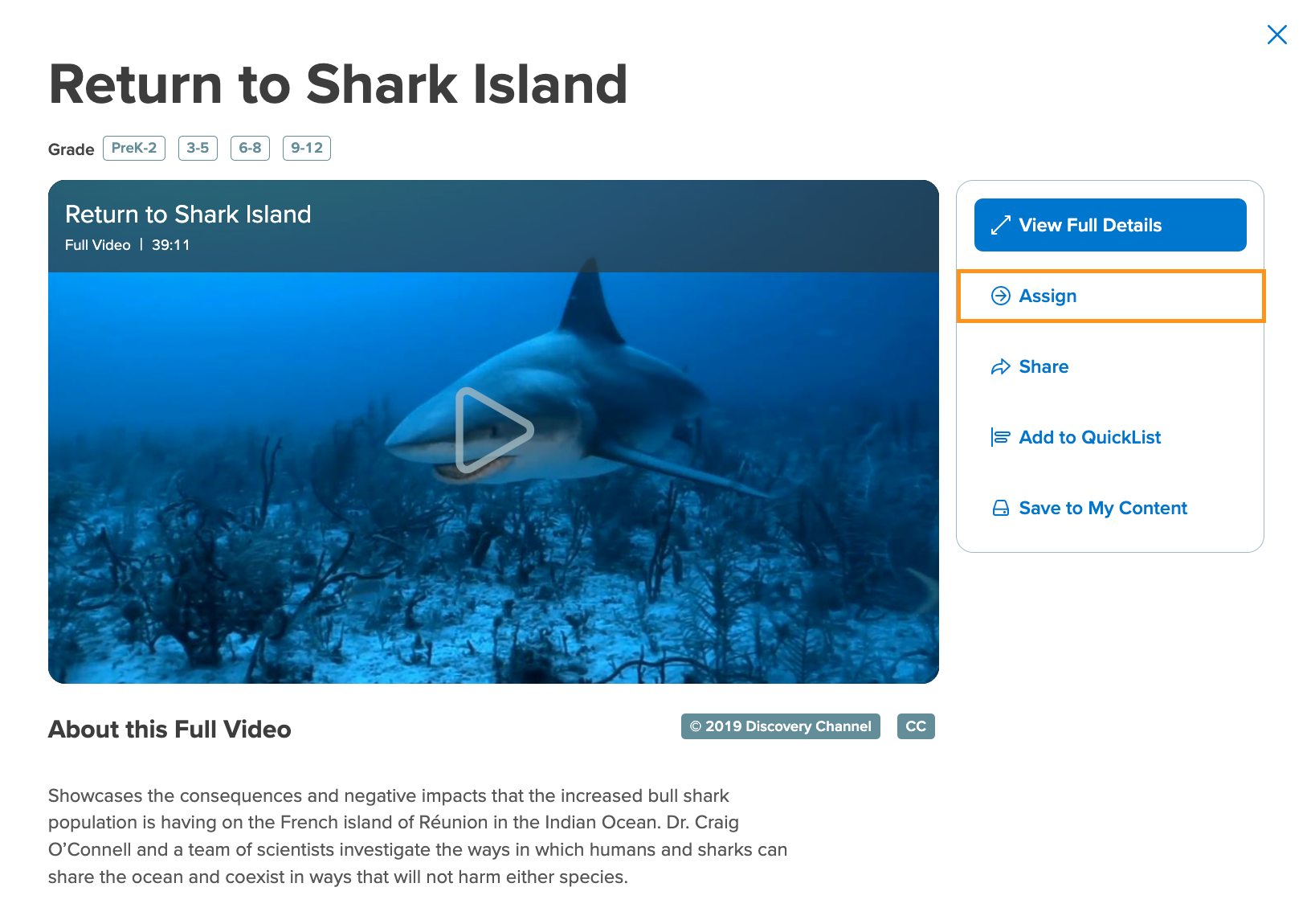 Assign a Folder of Content
Teachers can share and assign curated content from the My Content folder. Sharing a folder of content can compliment a unit of study or provide project resources. See Add Content to My Content for more information.
To assign a folder of content, follow these steps:
Select My Content from the Discovery Education navigation.
Navigate to the Actions dropdown
Select Assign to assign the folder to a class, classes, or to individual students.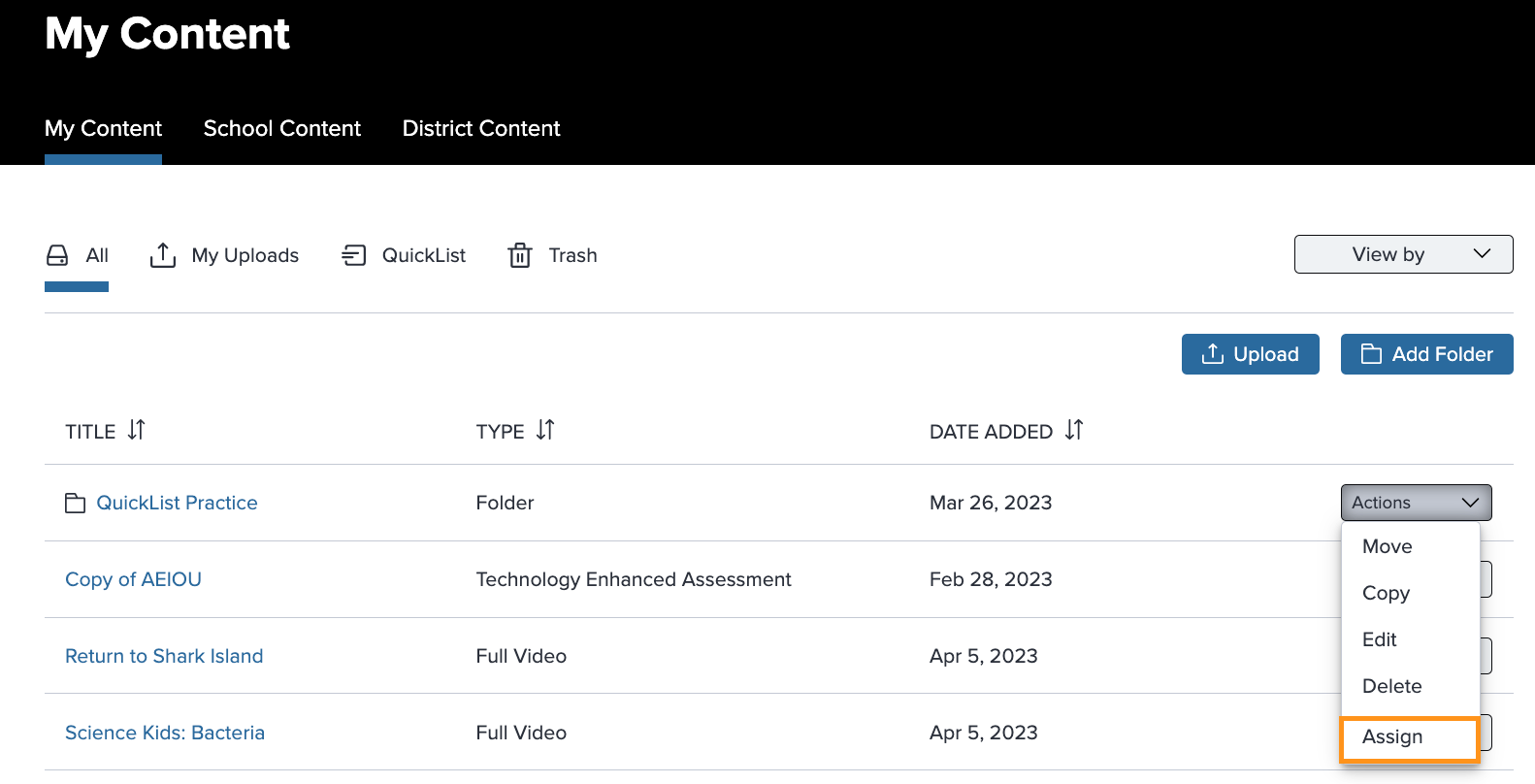 Assign a Studio Board
Curate, organize, and contextualize Discovery Education content with Studio. Students can respond to a prompt directly on a Studio board, or elaborate on the content. To learn more, see Getting Started with Studio. 
Once a board is shared, select the  Assign option located in the three vertical dots in the top right corner, and follow these steps: 
Step 1: Name the assignment and give instructions for students.
Step 2: Select the assign date for content to appear on student learning plans, and the due date. 
Step 3: Select the class (or grouping of students) to assign content. 
Step 4: Confirm the settings of your assignment and select Okay.

What Students See
When a digital resource, folder of resources, or Studio board is assigned to a student, it appears on their My DE homepage. Assignments with upcoming due dates are featured, but students can choose to See all to view all items on their learning plan.
A student's learning plan includes information about assignments, including name and type, due date, along with teacher and class information, all in a sortable table.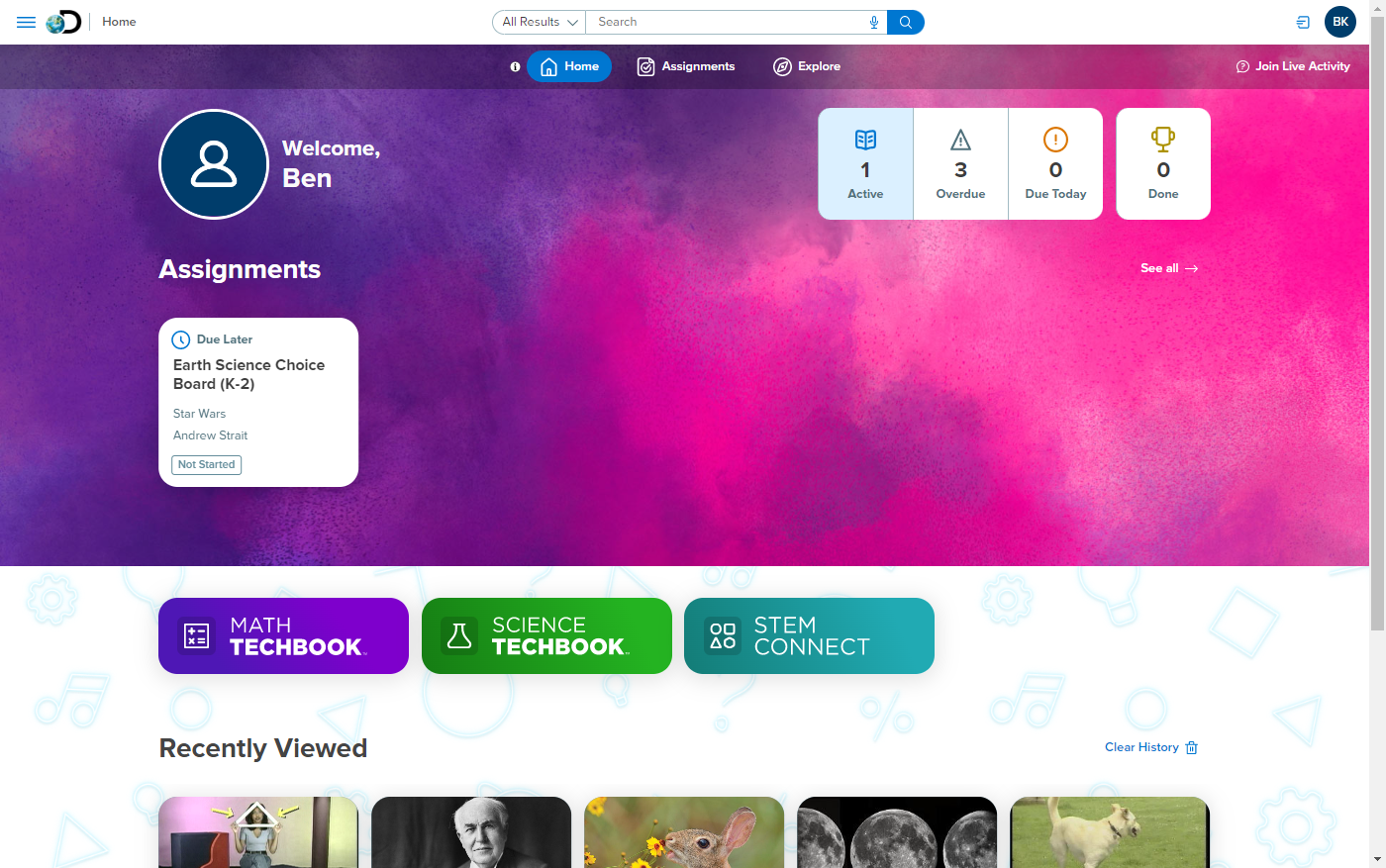 Students can also see the status of their assignments. When a student completes an assignment, it moves to the Done section of the learning plan. Past-due assignments move to the Overdue tab on a student's learning plan dashboard.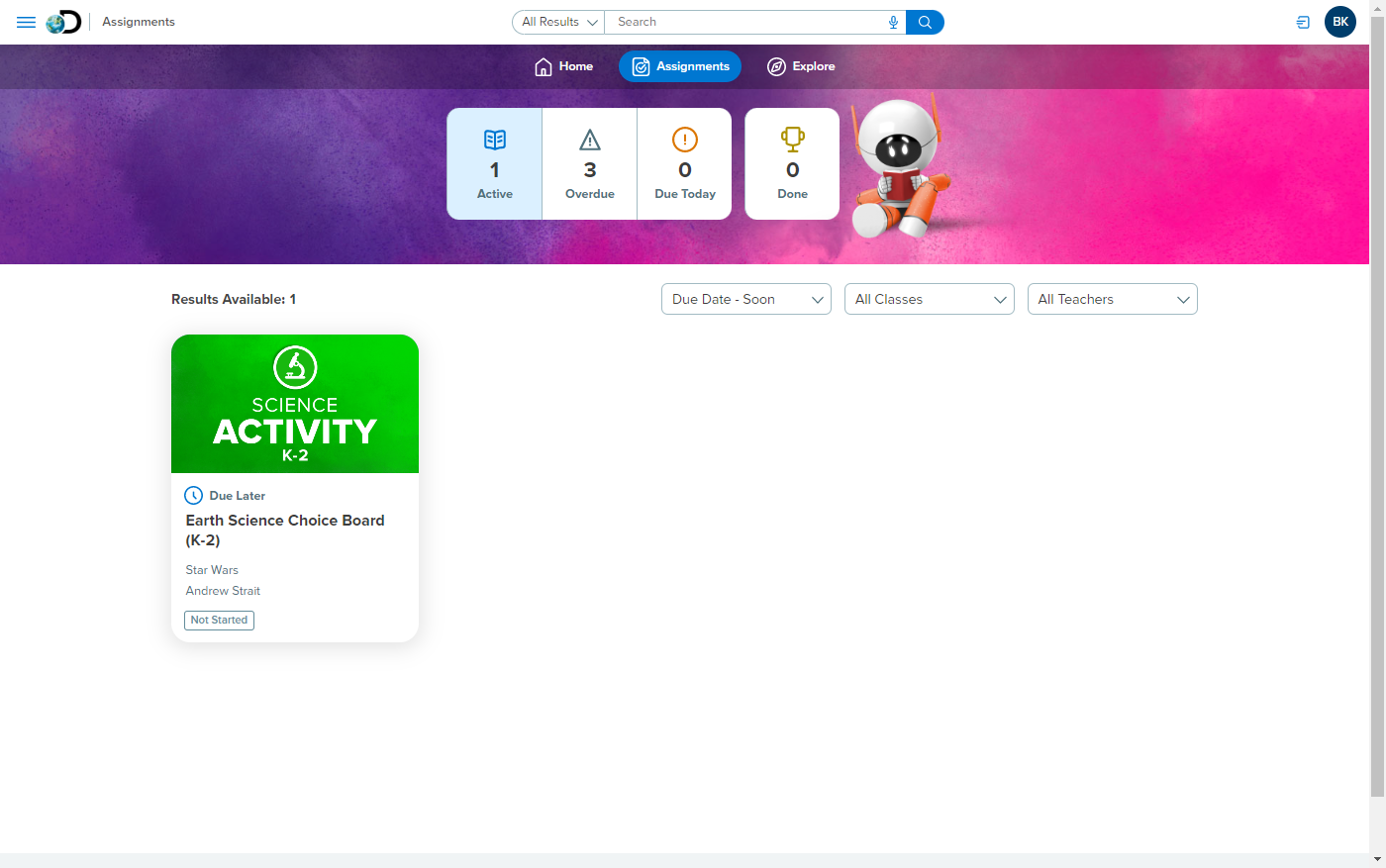 SaveSaveSaveSaveSave