Access Discovery Education within Microsoft as well as embed resources in your classroom space on Teams to keep all of your learning in a single place for students.
---
Access Discovery Education
(Available for United States partners only at this time.)
Note: In order for students to see Discovery Education resources within Teams, they must be logged into Discovery Education. A good practice is to have students log in to Discovery Education in another tab before accessing resources. Or, some teachers will add their Clever/Classlink as a channel in Teams for students to click on first.
Once logged in, access Apps from the left menu bar.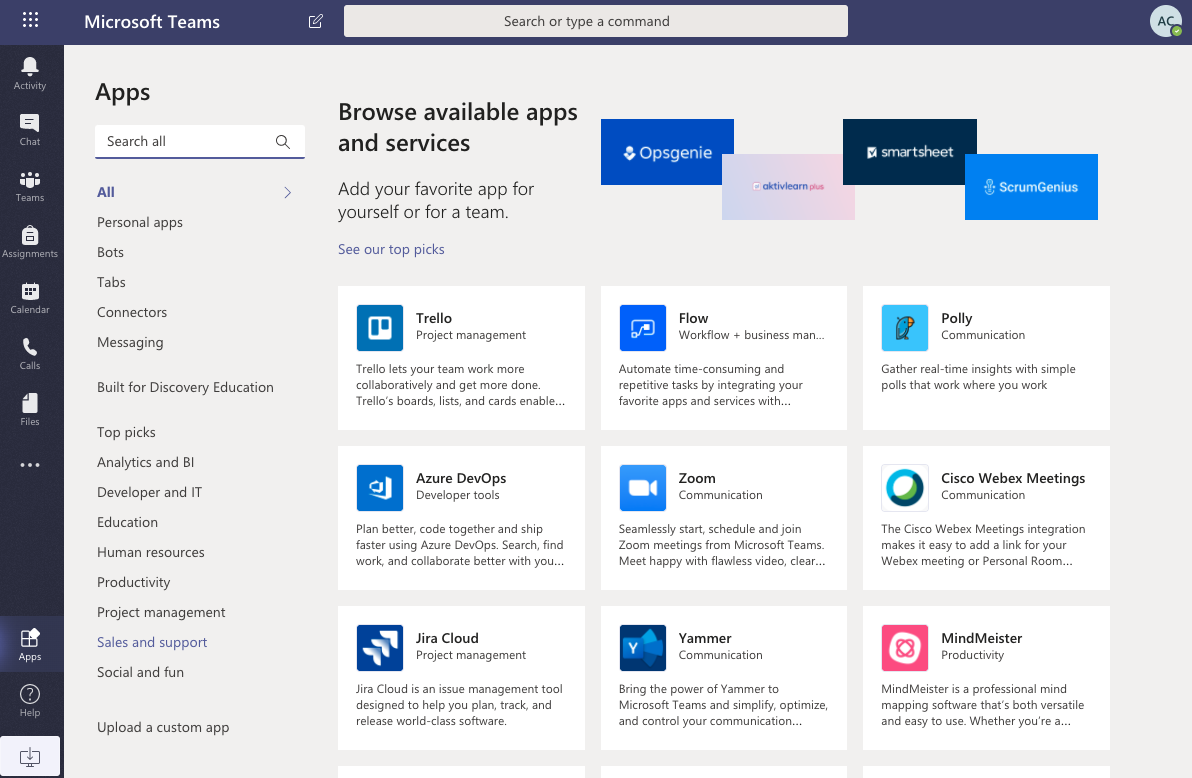 In the search box, type Discovery Education, and select the app from the options. Click Add.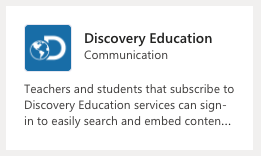 From any Teams screen, you can search Discovery Education from the top search bar.
Type @Discovery Education and select it from the drop down to turn on Discovery Education search.
Type in your keyword and select if you want a filter.
A list of results appear. Click on the resource you'd like to explore more.
Click the Copy icon in the upper right corner of the resource. This can then be pasted anywhere for students to access (including OneNote Notebooks).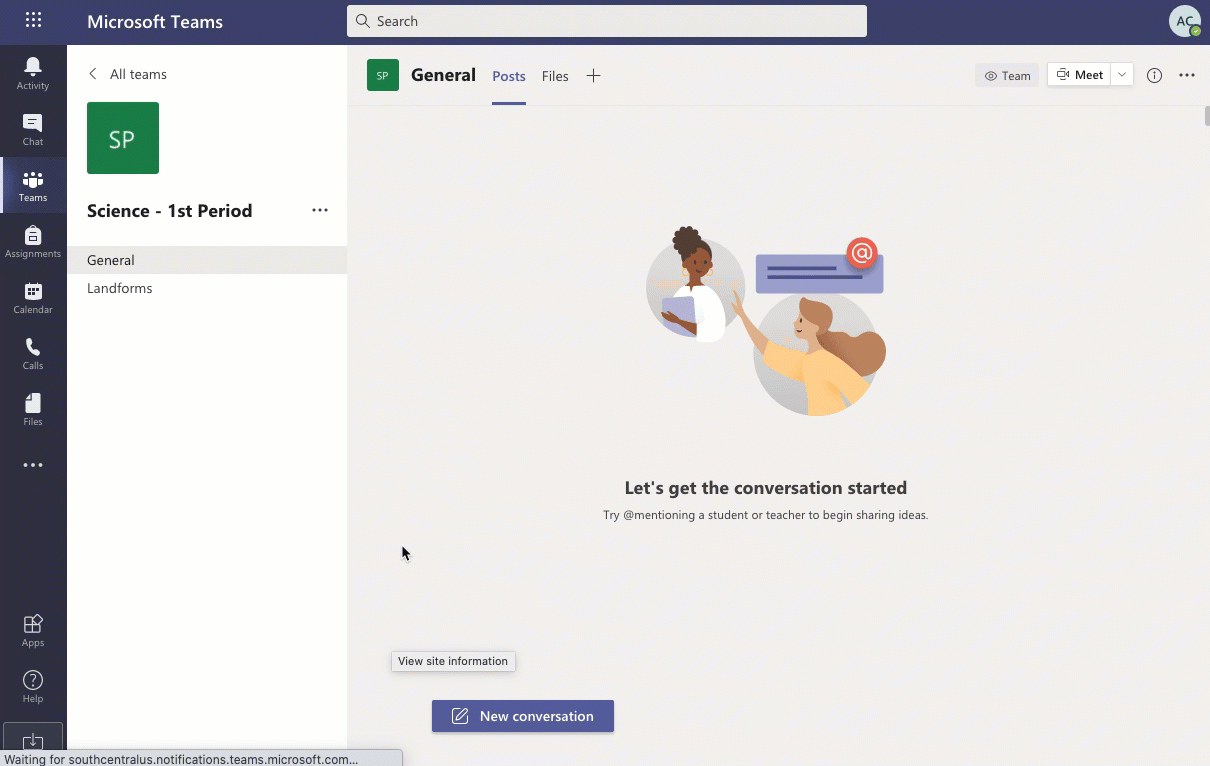 ---
Add Discovery Education Resources
In addition to sharing resources from a search in posts, another option for incorporating Discovery Education resources into Teams is to post Content Channels directly into your Teams Channels.
For example, in your General Channel you might want to guide students to timely and relevant information. Consider adding a tab to embed Discovery Education's News & Current Events content channel.
To do this, select the PLUS icon from the top menu, select the Discovery Education app, click Add, and then select the Channel to save to its own tab.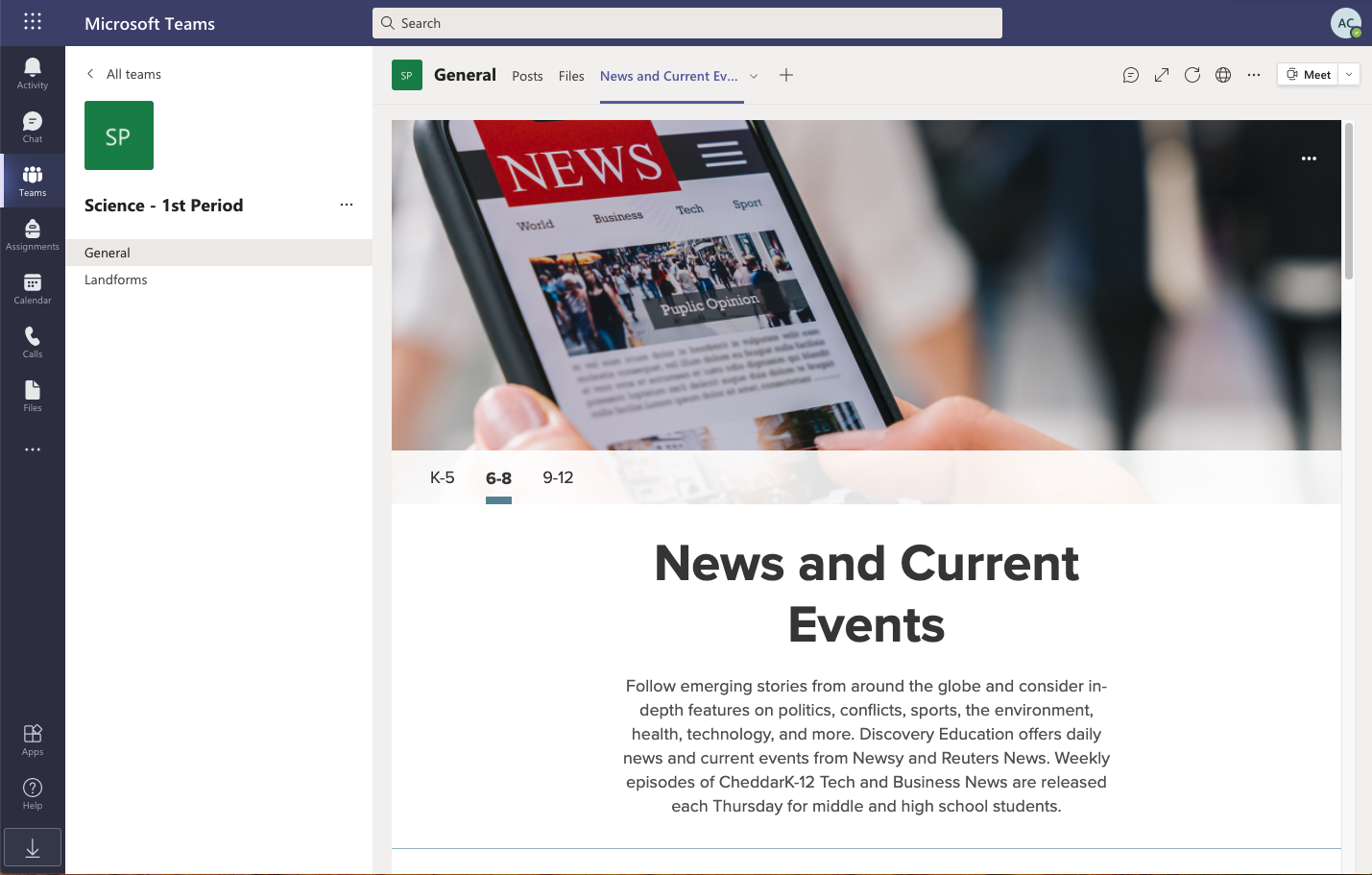 ---
Share Resources to Teams
If you log into Discovery Education (not within Teams) and search and find a resource you want to share with your students, click Share and then select the Teams icon to add it directly to Teams.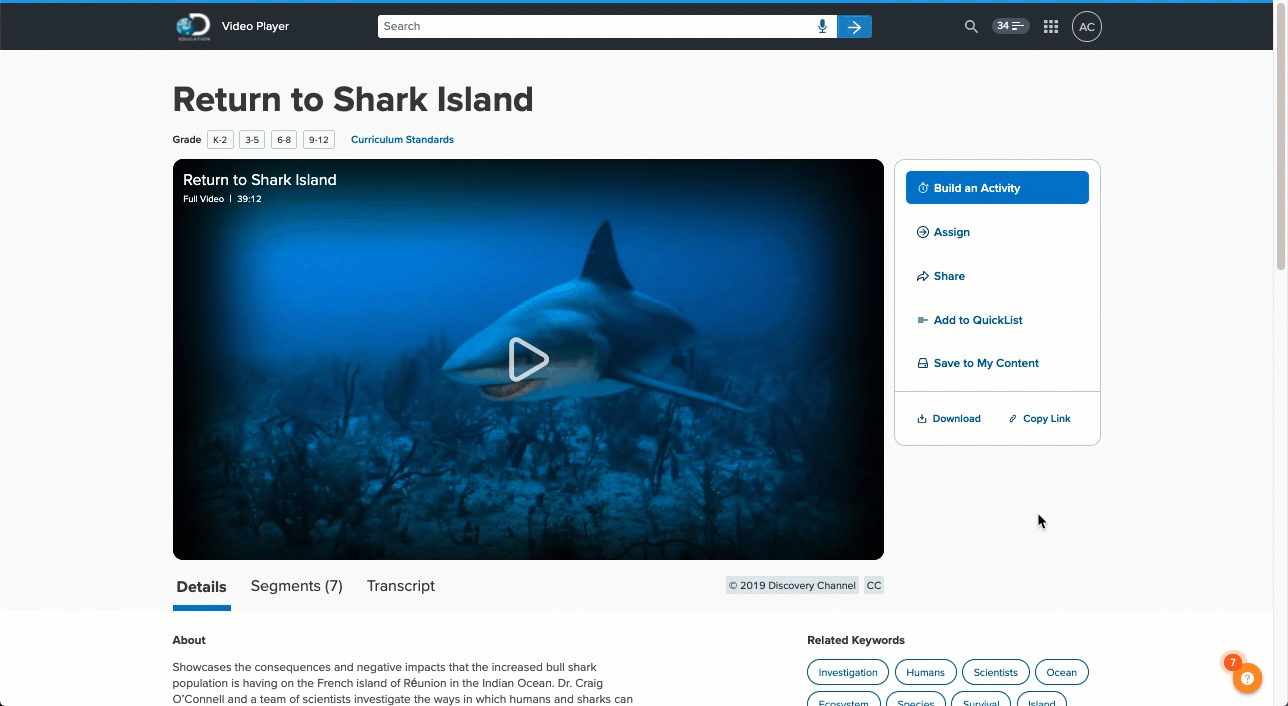 ---
Share a Studio Project or Quiz
All Studio projects can be assigned within the Discovery Education platform. A student would select Mark as Complete (if no quiz modules) or Submit Assignment (with quiz modules) in Discovery Education and a teacher could track results in Classrooms.
For board or slideshow (without quiz modules) to be collaborative, a teacher will need to share within the Discovery Education platform. Teachers generally use Microsoft Teams to alert students to log into Discovery Education to access the assignment.
Alternatively, the Share URL for a Studio project can be shared in Teams. This places all students on a single board as read-only. Note: If your Studio project has a quiz module, it must be assigned, not shared, so that each student has their own version to answer the quiz questions.
Learn More:
---
Assessments
Any assessment within Discovery Education, whether created in Assessment Builder or found within one of our Techbooks, must be assigned within the Discovery Education platform. Students would log into Discovery Education to complete the assessment. Teachers can access results in Classrooms (for those created in Assessment Builder) or the Techbook Dashboard (for Science Techbook, Math Techbook, or Social Studies Techbook Assessments). Teachers generally use Microsoft Teams to alert students to log into Discovery Education to access the assignment.
Learn More: